Cairo Guide: Eating Healthy at Restaurants in Cairo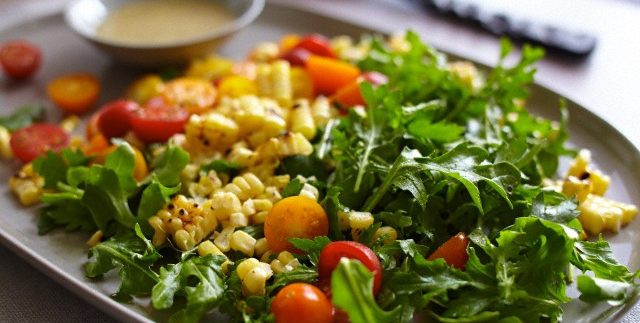 Famous for generous portions and unrelenting delivery options, Cairo's restaurants can be a little unforgiving on the waistline. With the winter gorging season over and summer just around the corner, it's time to get those beach bodies back. Whilst dieting brings to mind painful visions of hunger – and lettuce, lots of it – it's often as simple as switching that Big Mac for a sandwich, or your milkshake for fruit juice.
Clocking on to the needs of health-conscious Cairenes, we've rounded up a list of the healthiest eateries in the city; with the freshest ingredients, they're known for serving up a range of tasty, health-conscious options that won't have you eating like a rabbit.
1. Goodcals – Specially created with calorie-tracking in mind, Goodcals offers a vast menu of healthy eats at their restaurants in Zamalek, El Tagamoa and 6th October. With a huge variation of salads, sandwiches, wraps and pasta dishes, the calorie count of each is conveniently displayed on the menu.
2. Lettuceat – Putting a new spin on typical salads, Lettuceat serves up an array of inventive salads in large portions. As well as the popular conventional types, their more unusual recipes utilise fruits – apples, mangoes and strawberries – to tantilise the tastebuds; who said salads have to be boring?!
3. Weinerwald – German franchise Weinerwald boasts some of the most delicious rotisserie chicken around, served in a sophisticated fast food setting. Along with other variations of chicken, unlike most speedy establishments, a fresh salad bar is also available to choose from. Hint: if you're having fries with that, try asking for no salt to be added.
4. The Medley – Famous for having the largest salad bar in Cairo, The Medley certainly doesn't disappoint. With more greens than your local supermarket, their DIY salads can be as creative or simple as you choose, whilst their pre-made and grill dishes cater for those who can't be trusted in the kitchen.
5. Cairo Kitchen – Churning out recipes as good as your grandma's, Cairo Kitchen are best known for their juicy rotisserie chicken, and their not-so-healthy koshuri; if you insist on going for the latter though, be sure to order it with brown rice. They also have a mean selection of side salads and torly, perfect to stock up on when choosing to avoid a carb overload.
6. The Fairmont Heliopolis – For an upmarket experience, all the restaurants in The Fairmont Heliopolis offer 'Lifestyle Cuisine' dishes, specifically tailored with those with special dietary requirements. The same talented chefs from the likes of Lan Tania and Leonardo's offer up low-calorie, gluten free and vegan meals amongst others.
7. Saludable – Bringing fresh greens to New Cairo, Saludable offer cheap and cheerful, create your own, salads and wraps. For well-under 40LE you can choose from a range of bases, toppings and sauces to create your perfect healthy lunch. They also offer up calorie-busting fresh fruit salads, juices and sweet treats in the form of flavoured frozen yoghurt.
8. Diet House – This delivery only restaurant strives to provide unhealthy favourites, in a healthy manner. How they do so is a mystery to us, but according to their menu they've managed to create pizzas at under 400 calories, pasta and burgers for around 300, as well as salads, grilled chicken and meat dishes. Addmittedly their meals are a little bland, but it's healthy and they deliver.
9. Saladero – For a no-frills salad experience, Saladero provide all the appurtenances. Pile up all your favourite ingredients and add a topping or two for a crunchy, satisfying bowl of goodness.