Cairo's Best Health & Fitness: A Look Back at 2012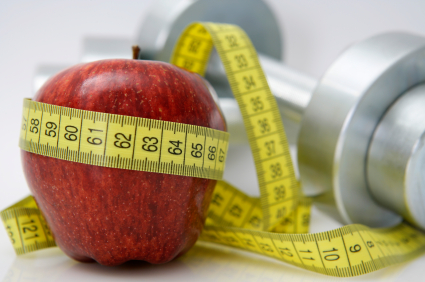 Whether getting a facial or breaking your reps-per-set record at
the gym, Cairenes are devout in feeling and looking good, and have no problem
in working hard and dishing out the cash.
2012 has been an important year for health
and fitness in Cairo. We're usually quite slow on the intake when it comes to
embracing new methods, approaches and ideologies. Granted, we've always been a
stubborn nation, but the weather – both the summer heat and the winter cold –
and the stresses of daily life has us all looking for ways to relax and improve
mind, body and soul.
So, in the name of health and vanity, Cairo 360 presents a
list of the best gyms, salons and spas for this unpredictable year.
Anyone looking for a true test of grit and determination
needn't look any further; BootCamp is as intense as it sounds. Testing your endurance,
fitness, stamina, strength and speed, BootCamp holds session at Gezirah Club in
Zamalek and at Gardenia Compound in 6th of October City. Running, jumping,
diving, weaving – you really will be put through your paces by the ISSA certified
instructors. The best thing about BootCamp is that it's outdoors; something
that is taken for granted too often in a city like Cairo
With several branches in areas around Cairo including Nasr
City, Maadi, Mohandiseen and Katameya, women-only workout studio, Curves, is
still one of the best places to go for the city's female contingent. The
carefully crafted thirty-minute workout which sees gym-goers take part in a
rotation of different machines is still one of the easiest and most effective ways
to slim down, keep in shape and get the heart-rate going.
Still fairly young on the landscape of martial arts,
Brazilian jiu-jitsu is the 'it' combat sport right now. With classes on offer at
Dragon Den in Dokki, BJJ teaches that brains can beat brawn and focuses on
ground-based combat. Classes are run by the Carlson Gracie
Cairo team and anyone who is familiar with UFC and mixed martial arts will
appreciate the reputation of the Gracies; the Brazilian family who created the discipline
from judo, aikido and wrestling.
Four Seasons at the First Residence Spa
Now this might be the most expensive spa Cairo 360 has ever reviewed,
but there's a good reason as to why; it's the best. With a level of luxury not often found in Cairo, the Four Season's spa facilities are as good as you'll
find anywhere in the world. More than just delivering top treatments, the spa's
staff offer a unique overall experience. The prices are outrageous, and so it isn't
somewhere that most Cairenes can afford to frequent, but even as the occasional
guilty treat, it's outstanding.
The international brand has skimped nothing in bringing world
class facilities to Cairo and with huge clout, the chain only seems to be
getting bigger and better. Whether working cardio or strength, Gold's Gym
offers Cairenes an all-inclusive gym experience. Check out the Giza branch;
floating on the Nile, the interior is the goofiest we've ever seen at a gym – it
looks like a 60's Pharoah-themed boudoir. At least they don't have photo's of
Arnold Schwarzenegger circa the 1980s plastered all over their walls – we won't
name the culprits.
There's something unexplainably soothing and calming about
Asian culture. Maybe it's the region's inherent spirituality or maybe it's just
that those guys know how to enjoy life. Either way, Indra Day Spa in Maadi
channels this purity into a host of treatments. There are no gimmicks here,
though; the standar of quality, service and professionalism is second to none,
and all materials and ingredients are authentically Asian.
Now a household name, Mohamed Al Sagheer has become nothing
short of a sanatorium for the women of Cairo. Taking influence from European
salons, Mohamed Al Sagheer maintains an impressive standard across all of its
branches, offering solutions for hair, nails, skin and peace of mind. This
year, a new branch opened in Katameya Heights, while the flagship Zamalek
branch continues to be flooded by Cairo's vainest.
As one of the standout new arrivals of 2012, Zamalek's Nūn Center
has taken Cairo by storm. Offering alternative treatments such as Chi Nei Tsang, homeopathy and Dorn Method
Therapy, Nūn Center has quickly become the hub of unconventional treatments
in a city that doesn't take well to unorthodox practices. These treatments may
be a point of intimidation for some, but you can always slowly integrate
yourself with one of their yoga or self-defence classes or even their weekly
farmers' markets.
Samia Allouba's branches all share three traits; they're
efficient, welcoming and serious about getting fit. With several branches
across Cairo, they also offer a range of classes that in the past have included
everything from belly-dancing to hip-hop dancing. Value for money is the key
here; Samia Allouba may operate on a smaller scale that say, Gold's Gym, but
they're no less equipped or fanatical about all things fitness.
It's strange that the Sofitel El Gezirah Hotel is often
overshadowed by competitors in Zamalek. We've always maintained that the hotel
houses some of the best restaurants in the city and now we can safely say that
it also has one of the best spas. The lazily named So Spa ('So' from 'Sofitel' –
get it?) is a great choice to escape the rigors of daily life in Cairo,
offering a host of treatments, as well as collections of girly creams, moisturisers
and toiletries of the highest quality for purchase.
Located in Downtown Cairo, Tawazon has garnered a loyal band
of followers that seems to be expanding by the day. Its beauty is in its simplicity
and warmth; characteristics that translate into yoga, Pilates, meditation and dance
classes. Workshops, private classes and the occasional free class, as well as a
rustic, homely feel, hold Tawazon in high esteem when compared to Cairo's sleeker,
more image-conscious studios.
If you're going to call yourself 'The Spa' you better be
delivering something impressive. Fortunately, the Kimpinski Nile fires on all
cylinders, offering Cairenes tranquil and decadent treatments in an intimate setting.
As a hotel-based spa, the prices are inevitably
expensive, but you get value for money; each treatment is conceived and applied
to suit your needs and the staff members are patient, efficient and will go
above and beyond to ensure that said treatments are effective, practical and
lasting.
For more health & fitness reviews on Cairo 360, click
here.