Curves: Internationally Known, No Men Allowed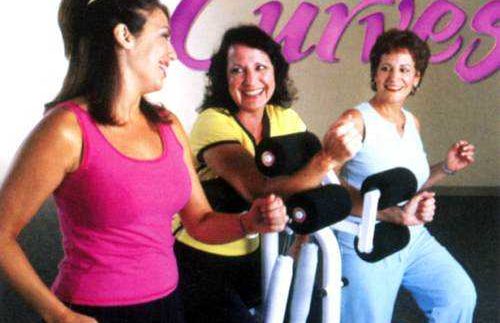 Providing Egyptian women with
a safe, comfortable environment for a healthy workout; female-only gyms are
quite popular around Cairo. Offering various classes and different machines, this gym has
something unique that will appeal to many.
Curves is a US-based fitness centre
franchise with worldwide branches, including nine locations in Cairo alone. The first
one popped up just under two years ago and following its success, the franchise has
been opening new branches around Cairo on quite a regular basis.
Priding themselves on their
30-minute aerobic and strength training exercises, the typical Curves workout
consists of a 14-station workout schedule, and promises that you will burn up
to 500 calories in one 30-minute session.
The easy-to-use machines are designed
specifically for women and consist of a hydraulic system; so there are no heavy
weights to manage. Rather than lifting and lowering weights, you push and pull,
which reduces soreness and injury while improving muscle strength. Between
stations, you have the chance to cool down a bit on the step pads.
Situated along one of New
Maadi's tree-lined streets, this specific branch keeps busy and provides an
energetic environment. Its frosted door front, all-purple
interior, gospel-turned-hip-hop music and posters claiming 'Will Power Over
Curly Fries' (ha!) quickly remind us that this is indeed a place for women only.
Machines are laid out in a
circle, which the franchise believes will compel you to strike up a
conversation with your neighbour and encourage a feeling of community as you
sweat it out. Chirpy trainers will occasionally drop by to give you pep talks,
and a microchip fits into all your machines to keep track of your progress,
such as how many calories you've burned.
Aside from the standard 30-minute-workout
schedule, classes are also offered, including belly-dancing and hula-hoop. On a
first-time visit, a tour is offered and you are given a free personal
assessment, where everything is measured from body fat to metabolic levels.
A three-month membership at
Curves will cost you 1500LE, while you can get a year membership for 3000LE. The
price seems rather steep when compared to more comprehensive gyms that have
more than a few machines and classes.
The staff at Curves are quite
friendly, and although it's a positive place to exercise in; make sure you go
when you're bubbling with enthusiasm for a little workout.