Curves: Short, Sharp Workouts in Maadi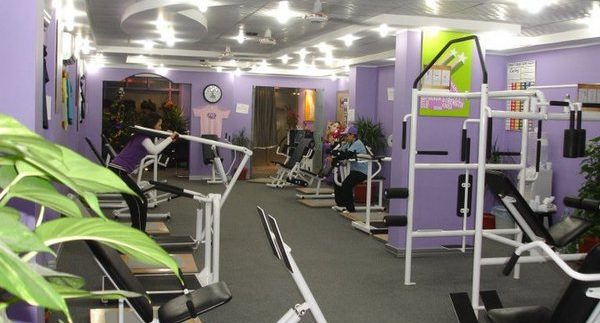 With so many health and fitness options
now available in Cairo, many of the city's fitness centres are deliberately and
craftily trying to carve out their own special niche, and Curves is no exception.
Unlike most gyms, however, Curves is
not an 'open-style' fitness centre where you choose the machines you utilise
and the length of your individual workout. Instead, it uses is circuit-based
system designed to take you just under 30 minutes to complete. Think of it as
an assembly line for your body. The circuit is comprised of various stops; each
stop is a machine or a mat in which you engage in an activity to target a
different group of muscles. You spend exactly 30 seconds at each stop
before moving down the line to the next machine, checking your heart rate at
various intervals as you do so. Immediately following the workout, you spend a
few more minutes doing stretches to minimise that inevitable post-workout
muscle pain.
That said, considering the
fast-paced and synchronized aspect of the workout, this is not the place to go
if you feel most accomplished after a good, long run on a treadmill. There is a
drawback to this method of workout; it's not your best bet if you
prefer to customise your routine based on your body's unique 'trouble spots'.
However, Curves is great if you are new to the gym scene and like the idea of a
structured workout that can be as challenging as you want it to be. The biggest
draw, though, is that the whole thing will take just 30 minutes. This in
itself is psychologically motivating. Add to this the encouraging and friendly
staff (who often participate in the circuit themselves) and you have found yourself an easy-going atmosphere that can help you achieve your Sahel-body
goals.
Finally, Curves is a woman-only
facility. And while this is a draw for older, more conservative women, Curves attracts
women from all different age groups and walks of life, and also caters to the large
expat community of Maadi. The facilities include a locker-room with showers and
free towels, as well as a place to keep your belongings while you work out.
Most importantly, the locker-rooms, as well as the work-out circuit itself, are
always clean, safe and reliable.

A year-long membership will set you
back around 3500LE, while a six-month membership costs 2500LE. Curves also
offers a three-month membership for 1500LE. Rates are subject to change.