FDA: Old School Zamalek Gym
3 Taha Hussein St, 7th & 8th Floor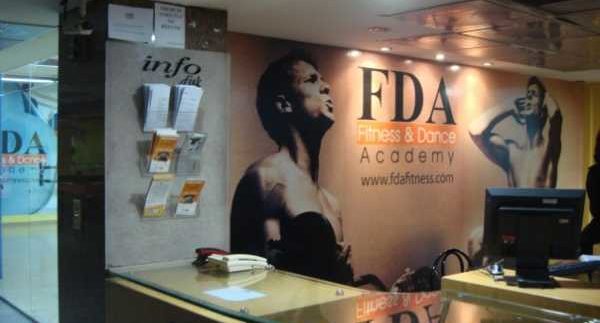 We love a gym with a long row of treadmills as much as we appreciate a
spacious yoga studio. What we don't love
is compromising one for the other. At
Zamalek's Fitness and Dance Association, you can have your cake and eat it too.
Commanding the top two floors of the Yamama Centre Mall, FDA gym houses
two rooms of treadmills, elliptical machines and stair masters, as well as stationary
bikes and another spacious area devoted entirely to weight equipment. The lower level is devoted to locker rooms,
dance and yoga studios, a spinning room and the spa. The facility also includes
a lounge area, complete with a billiards table, foosball and several other
table games for those too lazy to work up a sweat.
FDA's equipment is plentiful but dated. The gym is mostly furnished with Cybex machines, though not the ever-so
necessary-models that include personal televisions. Rather, to take your mind off the gruelling
workout, several small, muted televisions are displayed along the wall and energising
tunes are pumped through speakers.
The weight training area is the highlight of the gym. At least two machines of each type are available,
so you rarely have to wait for your turn. The free weights corner is rather tight, but well-stocked.
The small spa includes a hot tub with several steam rooms, and operates
on a rotating schedule of men's and women's days. Upon entering the sauna, we were disappointed
to find that all the lights were out, the equipment off, and there was no instruction
sign as to how to utilise any of the sauna's features. The studio's lights were also out and closed
up, since classes are not being held during the summer months. This was rather annoying as there isn't
adequate space for stretching and practicing yoga on the upper level.
FDA is open daily from 6AM until 1AM, ensuring ample time for members to
get into shape. A membership includes
access to the gym, spa and fitness classes, in addition to sessions with a
personal trainer, and free parking in the building's garage.
Be warned, though: this Zamalek gym comes at
a steep price. A day-use will run you
100LE, while a six-month membership will cost you 3300LE and a full-year
commitment 4300LE. Frankly, the gym
should consider investing some of this money on towels for their members or
updated equipment, but if you're looking for a raw, sweaty iron-pumping
session followed by some yoga or hip-hop; then FDA fits the mould.