InterFitness Health Club: Semiramis InterContinental Cairo's Gym
Inside Semiramis InterContinental Cairo Hotel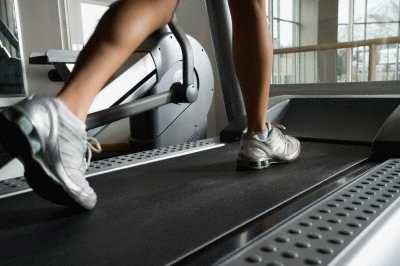 When we dine, drink or play at one of Cairo's five-star
hotels, we pay top price expecting top quality to follow. Sadly, at the
Semiramis InterContinental Cairo's fitness centre you'll pay a five-star price for
three-star quality.
Located inside the hotel on the Garden City Corniche, the fourth-floor fitness facility is deceptively small.
The space is divided into a grand entryway and waiting room, both of which
could be downsized to make more room for the gym itself, as well as locker rooms with separate massage centres, a women's gym, an outdoor pool and
a mixed gender gym.
The gym itself is rather cramped with bulky
machines by brands such as Nautilus, Star Trec and Universal. All the usual cardio
machines are here, such as treadmills, elliptical and weight machines, yet the
models are rather outdated for a hotel gym of such calibre.
The space feels congested; it's not exactly the
'clear your head' kind of experience that we were hoping for. The free weights
and singular bench hardly even have their own space in this gym. To their
credit, the facility is kept immaculately clean thanks to an attentive staff.
The women's gym is a small room in the back of the
locker room that is furnished with what appears to be the hand-me-down's from
the mixed gym. The equipment is entirely metal and the benches are poorly
padded. No care seems to have been given to supplying machines that
women are more likely to use, with more weight machines than treadmills or staionary bikes.
Like the gym, the locker rooms are kept very clean,
yet at the time of our visit, in the women's room at least, there was neither an
attendant nor a masseuse.
A plus for some gym goers will be the hotel's strict
policy regarding children. Anyone under the age of sixteen is not permitted
in the gym at all, according to the fitness centre's pamphlet. Children are
allowed into the pool but anyone under the age of ten must be accompanied by
an adult.
The hotel's outdoor swimming pool is situated on a
large terrace. The pool is big but its peculiar shape lends itself more to a
lazy dip rather than a workout.
The InterFitness Health Club is clearly aimed at
business-traveller guests that simply want to keep up with their fitness
routine while away from home. The high prices for membership fees may deter
many from joining the gym, anyone who pays 4500LE for a year, 1500LE for a ten-visit
package or 180LE for a day's use should get their money's worth.
While this gym has some
good qualities; if we're going to drop this kind of money on a gym membership,
it will likely be elsewhere.