KEE Paintball: Guerrilla Fun in Rehab City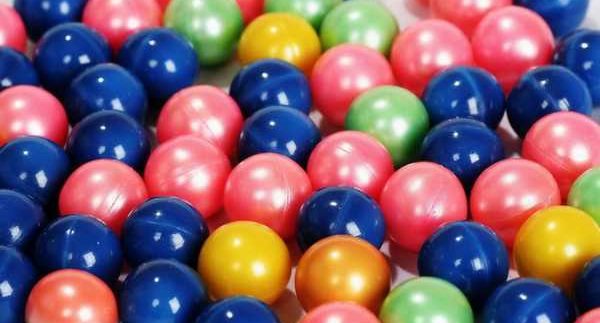 It's time to unleash your inner commando and enjoy a world of paintballing fun in Cairo. Founded
by KEE Action Sports, Cairo's
first paintball club will have you aching for more (literally). Located inside El
Rehab Sports club, KEE Paintball will make sure that you have the best hours of
your life.
Although paintballing is a relatively new sport in Egypt, KEE
ensure that everybody gets into the paintball mood upon arrival. Behind the
small stall entrance, a corridor leads you to two main fields; one featuring jungle
terrain and one for training.
After a short safety briefing, you're taken to the
locker area, where you're given military jumpsuits, protective padded vests, as
well as a safety mask with protective goggles for your face. A recommendation
for all the G.I Janes is that you strap the mask under your ponytail for a
secure fitting. Once everybody is ready and strapped in, you're handed your
paintball markers (referred to as guns at KEE), then you're divided into two
teams and led to the paintball field.
The training field is filled with large inflatable structures, a lot
like punching bags for you and your friends to train on. For those seeking more
protection and hiding places, this is your best option.
For some real action, the jungle
field is set up like a savannah in drought, with haystacks thrown around haphazardly
to add to the guerrilla warfare feel of the place.
There are three game options; 'last person standing', 'catch the flag' or
'headshots.' While all of these options will help you unleash your inner child,
some are a little more violent than others due to their nature. 'Last person
standing' has two teams at opposite ends of the field, attempting to annihilate
one another. The team with the last person standing, or the team that
eliminates more people from the other team, wins. On the other hand, 'catch the
flag' is a little more intense, with one member of each team rushing to grab a
flag strategically positioned mid-field. The flag catcher's teammates attempt
to shoot at their opponents so that they do not shoot the flag catcher.
The final and probably most painful game option is 'headshots.' This
game is definitely not recommended for children or irrational individuals. Like
'last person standing,' it's an elimination game between two teams. This time,
though; only paintballs that have hit the opponent's head count towards
elimination. It is important to remember that paintballs hurt, and close-range
shots at another person are forbidden under all circumstances. Any of these
games will soon have everybody somersaulting, jumping, ducking and crawling to
help their team win. Two referees are also on site to keep score.
We recommend that you bring extra clothes; as you will be drenched in
sweat once you're done on the field. KEE has a changing room that people can
use in turns. It's also a good idea to wear a pair of trainers that are easily
washed; as you may get paint on them. Also remember that while KEE's guns are
automatic, you sometimes have to re-cock your gun to make sure that it works.
Finally, there are no protective gloves; so watch your fingers!
KEE offers three packages for teams: 100 bullets for 85LE, 150 bullets
for 110LE and 200 bullets for 130LE (all inclusive). Groups of thirty are
considered private games; so you run less of a chance of having to play with
people that you don't know. A group of twelve can usually dominate a field on
their own; unless there's high demand that day.