La Coupe: Luxurious Salon Now in Zamalek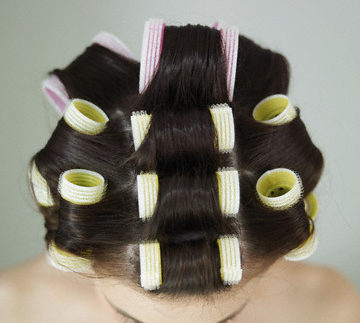 With a
few branches already running in Mohandessin, Heliopolis and Sheikh Zayed, La
Coupe recently made its debut in Zamalek, located on Mohamed Anis Street.
Down the
block from Didos, their Zamalek branch is conveniently located within walking
distance from Maraashly and Taha Hussein Streets. Decorated in white, black and
grey, with a large window to the side, the shop feels spacious and luxurious.
With our roots
growing out and our locks calling for a trim, we decided to let Marwan, their
stylist, make recommendations for improvement. After consultation, we decided to
go ahead with a chocolate brown dye and a trim. Beginning with the colouring
process (250LE–350LE), the colourist worked on the roots while an assistant
mixed the main colour under Marwan's supervision. The colourist was careful that
the mix was solid and well-blended, but gave it room for natural sun colouration
as well.
After the
colouring, we opted for a Kérastase ampoule treatment
(100LE) to hydrate. The end result was exactly as we wanted – a chocolate brown
hue that was rich and deep with reddish undertones.
We've
been told Marwan works miracles with short hair, and having had a bad run-in with a
pair of scissors recently, we decided to throw caution to the wind and let him
snip away. After about 15 minutes of what seemed like random cutting, the result a messily
styled bob that hit the mark.
Next, we
decided to get a manicure (40LE). Led into a room with little foot-baths and a
long couch, we resisted the temptation to sink into the sofa, and instead surrendered
our hands. Like many parlours that don't specialize in nails, they don't
accommodate you for just a manicure, the set-up is designed for a full
hand-and-foot treatment. With an assortment of funky-coloured nail polishes to
choose from, we sat through a thorough filing, brushing, clipping and polish. We
did however have to remind the manicurist to apply a topcoat.
The parlour
also offers waxing and sugaring (60LE for arms, 80LE for legs); Moroccan facial
treatments can be done by appointment for 500LE.
Other
hair treatments include hair masks (150LE) and Kérastase Caviar Treatment (400LE). A haircut ranges
between 100LE to 120LE, while Keratin hair treatments start at 800LE for the Crystal
treatment and a hefty 1,800 LE for the regular treatment.