La Villa No.36: Funky and Fresh, Not Your Status Quo
10AM-8PM, Closed on Mondays -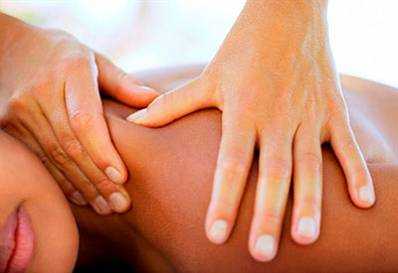 Everyone– well,
almost everyone– has had a bad, if not awful salon experience. Whether the
soles of your feet have been left tender from the use of a dull pumice stone, or you
look down during your haircut to notice a few too many strands of your lovely locks
on the floor; finding a reliable, trustworthy salon is difficult. And in a city
where a coiffeur is planted on nearly every street corner, knowing where to look
can be overwhelming.
That being said, you
may now need to look no further. Not only is La Villa No.36 both consistent and
trustworthy; but the establishment itself is a beautiful little jewel hidden in
a bright pink villa in Dokki.
The salon's garden
entrance is blooming with enough greenery and flowering bougainvillea to
automatically send its guests into relaxation mode. Located on the second
floor, the salon's modern yet homey atmosphere is spirited enough. Feast your
eyes on the décor and take time to notice the intricate details and accents.
From the tastefully incorporated hues of yellow, pink, and purple, to the
stacked, boxy lighting; the salon is a playground of aesthetic funk and
grooviness.
Drinks are
promptly offered and if you have time to spare before your scheduled
appointment, take a rest on the 1960s circular couch or enjoy the tree-filled
view of the patio, featuring cosy, white cushioned chairs.
If you're there for
a hair treatment or a stylish new cut, you're in delicate, savvy hands.
Although there are only two hair masters presently working at La Villa, getting
on their books is definitely worth your wait: Paul and Christophe know hair.
They are willing to provide you with whatever you want, but they will also offer
helpful advice on what would suit your body and facial structure the best.
Haircuts begin around 160LE, including shampoo and a blow-dry.
Full body
massages and hair removal are also offered, but if a little foot and hand
treatment sounds enticing for your afternoon of pampering, ask for Aya. A
manicure will run you 30LE while a pedicure is 40LE. Not only was she thorough,
but our mani and pedi were handled with precision and care, along with extra
attention to the cuticles. To top it off, the OPI nail polish and the hammered
silver basin filled with rose petals to dip your feet in add sweet decadence to
your experience.
We recommend
booking your appointment ahead of time, but if you're anything like us,
unplanned walk-ins are common and La Villa No.36 is more than open to fitting
you in. The salon also displays local artists' work with its current exhibit (at
the time of our last visit) consisting of Marilyn Monroe screen prints, with a
few added layers of poppy flowers and psychedelic shapes; just another touch
adding to La Villa's lively yet breathable ambiance.