Mohammed Al Sagheer: Beauty Giant's Newest Branch at Le Meridien Cairo International Airport
Le Meridien Cairo International Airport, Terminal 3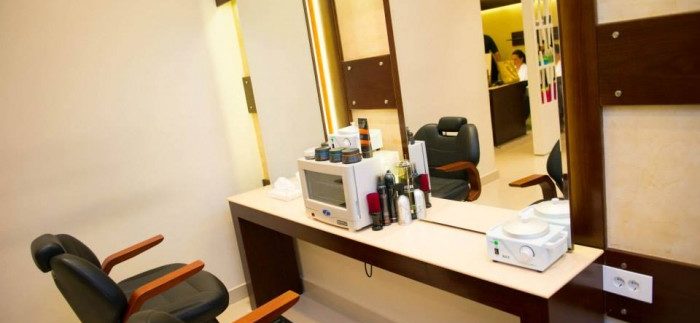 While some might consider beauty and grooming to be secondary in priority in light of daily errands and strenuous rhythm of life in Cairo, the crowded waiting areas of the hair salons spread across the capital paint an entirely different picture. Considered by many to be the first high-end hairdresser in Egypt, famed franchise, Mohamed Al Sagheer, has added to their growing legacy with a new hair salon at Le Meridien Cairo International Airport.
Inside, the hotel provides a relaxing atmosphere of contemporary elegance and helps alleviate those hair-cut jitters women – especially the ones living in Cairo – are all too familiar with. Walking in the salon, we noticed the extensive range of TIGI products on display before we were greeted by a smartly dressed receptionist. Requesting a cut and brushing (210 LE) the receptionist called one of the assistants over to begin tending to our hair.
The assistant lead us to the washing station and proceeded with a luxurious scalp massage using shampoo and conditioner. The water was kept at a tolerable temperature throughout the wash and the basin was comfortable enough to lean back against – two things we have complained about during visits to other salons.
After the wash, we were lead to the main floor where we sat and awaited our assigned hairdresser. This gave us ample time to soak in the mellow atmosphere and the golden-era swing music playing in the background. Though the interior of the salon speaks volumes about the success of the name, some minor décor options left us rather confused – namely the mirrors placed at an awkward angle in front of us on the main floor.
We didn't wait long before our selected hair stylist introduced himself and studied the picture we had brought in to copy. After a brief consultation to adapt the hair cut to something that we both could agree on, he got to work with the scissors. Perfectly content with how meticulous our hairdresser was during the cut, we were happy to wait the hour it took for him to finally be pleased enough with the bangs and length to begin the brushing. The brushing was the typical experience of a blow-dry and straightening and wasn't anything to comment on. A quick spray with hair spray and we were done.
While our hair cut ended up as looking more of an interpretation rather than adaptation of the photo we brought in, the cut was professionally executed and satisfied our expectations. This in itself is a hard task to achieve in a country where quality and reputation do not usually intersect.