N-bar: Indulgent Cairo Nail Spa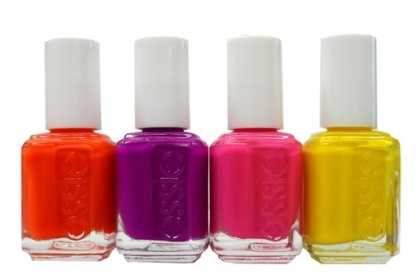 A sweet smell draws you towards a glass door. You're instantly pulled
into a cool, welcoming environment that engages all your senses. White walls
with dark pink rims, staff all dressed in white uniforms with light pink rims, nothing
could spell the word 'relax' more; it's time to be pampered. Tucked away in
Maadi Degla across from Kimo market, N-Bar is the perfect place for
self-indulgence.
The reason this nail salon rises above its peers is that the staff are
continuously attending training courses and furthering their knowledge. You can
walk in comfortably, knowing that your nails will come out perfect, without worrying
about bleeding fingers or callously scrubbed soles. They also have a large
array of colours to choose from, with new colours coming out almost every
season to match every taste. For entertainment, N-bar also has large LCD
screens that air episodes of Gossip Girl,
Friends and Desperate Housewives
among other series. The volume is kept to a minimum; so be sure to ask for your
own wireless headset if you decide you'd like to enjoy some TV while being
pampered.
A basic mani/pedi will cost 110LE, while 'princess' manis and pedis for
children under twelve cost 30LE and 35LE respectively, which goes a long way
for those out with their daughters or younger sisters for a day of 'sissy stuff'.
If you are in the mood for giving your hands and feet an extreme treat,
we recommend a basic spa mani/pedi for the ultimate moisturising treatment that
will last for days. While having your hands and feet wrapped in nylon bags and
then covered up with towels may leave some feeling awkward, the silky
smoothness of your skin is definitely worth it. Not to mention that all of this
is done while being comfortably seated on a massage chair, all for 300LE.
As N-bar is mainly a spa, it also offers facials (400LE to 600LE), body
scrubs (275LE to 390LE) and wraps (580LE to 650LE), all of which come highly
recommended. While enjoying a facial or a body scrub and wrap, you're in such
heavenly hands of comfort that you might doze off. They also have a special offer for a tropical
scrub and wrap for 855LE.
The downside to N-bar is that you have to make a reservation in advance,
and they are usually booked a few days ahead, which means that walk-ins are almost
impossible. The other downside is the price tag, which may seem hefty in
comparison to other less luxurious nail spas.