Oxygen: New Health and Fitness Centre in Dokki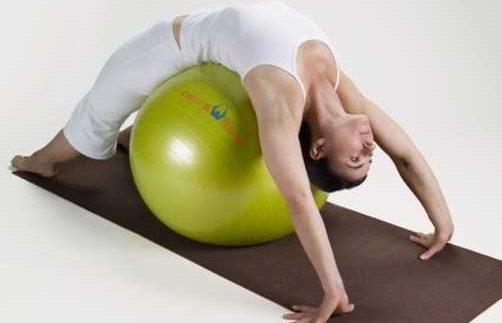 Has the hustle and bustle of
Cairo's city life got you stressed out? Always on the go, have you ignored your diet and fitness for far too
long? Take a deep breath; Oxygen gym in
Dokki will help you get back in shape.
Recently opened in Amman Square, Oxygen
gym is a state-of-the-art centre with modern equipment in a beautiful
setting. From the moment you step foot
on the property, you know that this is not your average Egyptian gym. The glass
walkway leading to the sleek and polished stone lobby sets the tone for this chic
gym.
The second floor opens onto a
juice bar and café, basking in natural light and furnished with modern thick
plastic furniture on shiny blonde wood floors. The co-ed fitness area is located across from the glass-encased
suspended walkway. An expansive winding
room is filled with the latest models of exercise equipment with dozens of
machines for targeting specific muscle groups. Trainers are on site to assist you with the equipment, although their
personalised fitness plans for you come at an additional fee.
Stationary bikes, elliptical
machines and treadmills all have separate areas in the gym area, and a large
multipurpose aerobics room is filled with mats, balls, elastic ropes and
blocks. A small spinning room is large
enough for only a handful of bikes positioned in a tight circle. The free weight area is a spacious room
devoted entirely to benches and weights rather than the cramped afterthought of
a corner found in many gyms.
Located near Oxygen's café, the locker rooms are
so much more than your simple shower and changing area. Aside from the
luxurious vertical, wide shower heads and secured cubbies, the locker facility
has a private jacuzzi, sauna, steam room, massage table and Moroccan bath. This is clearly what they mean when they say
that exercising releases stress! Although the massages and Moroccan bath come at additional fees, the
locker rooms and other steamy amenities are included with the membership.
The ladies' area also has a
small room with one elliptical, bike and a treadmill with a touch screen as
well as iPod and usb connectivity outlets. The ladies' gym additionally has an aerobic ball, a few benches for
abdominal exercises and a flat-screen TV to take your mind off the workout.
Open 24 hours a day, Oxygen
is Cairo's new
exercise hot spot for around-the-clock fitness. Of course, a gym like this doesn't come cheap. Expect a one-month membership to cost 850LE while
a full year exceeds 4600LE. It may be a
bit expensive; but Oxygen makes us wonder if you can really put a
price on fitness.