Pro Center: Sleek, Well-Equipped Gym in Nasr City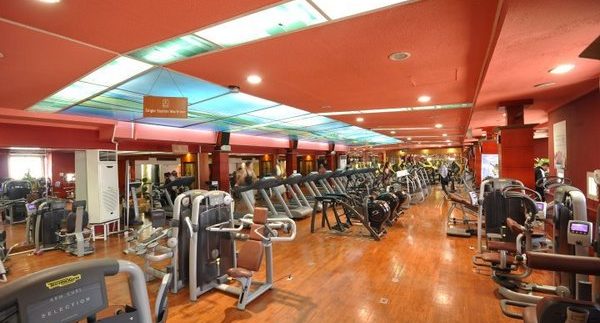 Although many Cairenes talk about hitting the gym to get in shape, most lose their initial enthusiasm a few months in. However, Pro Center in Nasr City works hard at ensuring its members don't give up so soon.
As one of the better known establishments in Cairo, Pro Center specialises in health, fitness, rehabilitation and physiotherapy. Pro Center has established itself across several areas in Cairo as well as across four sporting clubs.
As we bumped into several people talking about Pro Center with its luxurious spaces, facilities, and even celebrities who train there from football players to famous singers and actors, we faced up to our laziness and head to the Nasr city branch – although we knew it would weigh heavily on our pockets.
The centre offers several membership plans: single, partner, corporate, student, senior, youth, odd & even and morning to name some. Prices change regularly and new offers are always available. The annual odd & even membership at the Nasr city branch set us back 3000LE.
Packages allow members to use all the centre's facilities including cardio-vascular machines, an outdoor swimming pool with scheduled ladies-only hours, as well as full spa services such as the sauna, steam room and Jacuzzi. There are also group fitness and dance classes with aerobics, yoga, martial arts, kick boxing, aqua aerobics and belly dance as options. Non-members have the opportunity to attend by paying per class.
As a member you are given invitations for friends who wish to use the gym for one day or for seven days according to the invitation pass.
To begin our fitness program, a trainer took our measurements to track our progress. We were also given three free sessions with personal trainer in order to help us set our regiment and nutrition plan.
The gym is filled with a range of professional equipment, from two-kilo dumbbells to more sophisticated machinery. Most of the equipment have screens so you can watch a film or listen to music while you workout. Floor trainers are present at all times for assistance and guidance if faced with any difficulties.
An area with kids' equipment is also available, as well as a ladies-only floor which is well stocked machinery-wise but a bit dull and quite depressing. When we asked, we were told the ladies floor will go through a total renovation soon.
After the workout is over, members are given several choices other than running to the showers and heading home. Pro Center offers the choice to relax by the swimming pool on the roof and watch something on their available big screen, enjoy a healthy snack from the cafeteria, or even go all out with a massage session.