Tawazon: Ashtanga in the Heart of Downtown
5, Youssef El Guindy St., Apt. 23, Bab El Louk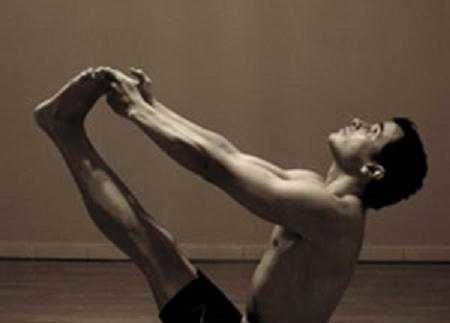 Seeing as how
most yoga studios in Cairo
are found on quiet, tree-lined neighbourhoods, Tawazon's location on Youssef El Guindy Street
comes as a bit of a shock, as yoga studios downtown are hard to come by.
Little did we know; it happens to be a little gem of peace and quiet.
The studio itself
is simple, serene and quietly tucked away from the noisy streets. Located on
the second floor of one of many dilapidated buildings, Tawazon Studio is a baby
of a place. Opened in February by owner/manager Salima Barakat, Tawazon offers
a range of classes including ashtanga and sivananda yoga, tai chi and bodification,
which is a combination of dance and yoga.
While the
majority of classes are in the evening, morning classes can be found on the
schedule as well. Yoga beginners may not be prepared for yoga instructor Nina's
hour-and-fifteen-minute-long ashtanga class.
The yoga room is
small and is filled to the brim with assertiveness and determination. The ashtanga class normally holds a maximum of four to five people to ensure an
appropriate amount of space and attention for each student. Mirrors line the
walls to help fellow yogis perfect their poses on the mats provided by the
studio.
Ashtanga yoga
typically incorporates a progressive series of postures and synchronisation of
the breath. The process produces a large amount of heat, causing sweat that helps
to detoxify the body. Needless to say, you must be prepared to sweat it all out! It
results in a light and strong body, as well as improved circulation and a calm
mind.
Nina
automatically puts her students at ease with her peaceful demeanour and
uplifting spirit. Beginning with a series of sun salutations, students are constantly
aware of their breathing while moving back and forth between sequences. Not only is Nina patient with each student,
providing attention and help when a pose seems nearly impossible; but she also allows
room for the individual to keep his or her own pace. With calming points of
meditation between various postures and sequences, it allows room for
inner space to be created as well as motivation to push forward into the next
pose.
Ending the
session, lights are lowered and an appropriate amount of time is given in
corpse pose; allowing the body and mind to fully relax and begin reaping the
benefits from the intensity of the session.
A drop-in class
is 80LE, and you'll pay 300LE for a five class package and 600LE for twelve.