Tawazon Wellness Studio: Yoga, Meditation & Dance in Downtown Cairo
5, Youssef El Guindy St., Apt. 23, Bab El Louk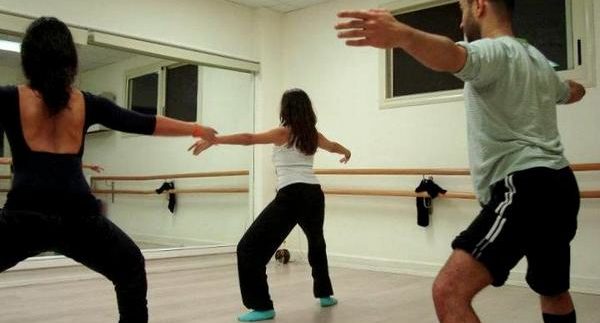 A few years have
passed since we last visited Tawazon.
Despite the occasional ruckus that Downtown Cairo has become so well known for,
the studio is running as per usual – providing a place for wellness, relaxation
and exercise amidst it all.
Not much has changed
on Youssef El Guindy Street besides one, small thing: a wall now stands (covered
with delightful graffiti we might add) at the entrance to the building.
However, it's only a minor inconvenience if that. There are two simple options
for manoeuvring around it: the first is to come from Sheikh Rehan Street and
enter through the front door. Alternatively, if you're coming from Mohamed
Mahmoud, enter through the parking garage, weave your way up the stairs and
you'll find yourself in the lobby. For those unfamiliar with the area, check
out Tawazon's Facebook
page for maps and directions.

The studio is on the
second floor. Simply designed, quiet and cool, it's a breath of fresh air upon
entering. Cosy cushions make for a laid back waiting area and you're welcome to
help yourself to tea, coffee and water.
Tawazon offers a
unique blend as far as classes and workshops are concerned. Due to instructors away on business and
vacation, group yoga classes are currently only once a week. The Sivananda course,
led by Hala Barakat, comes highly recommended and is on Tuesdays from 7PM-8.30PM
(80LE for drop-in).
If you're looking for
one-on-one training, private classes are also available and include ballet,
modern dance, Viniyoga and 'soul attunement' to name a few.
We decided to check
out free meditation night this time around. With over 25 years experience, it
was soon evident that instructor, Mayana Clerc, has a firm grasp on the subject.
For an hour and a half, Mayana created an open and comfortable environment for
everyone – leave your shoes and your
self-consciousness at the door. The class was led with the utmost patience and
wisdom. Included was a basic run-down of mindful meditation including breathing
exercises and visualization techniques. To take things further, everyone took
part in honest conversation regarding their intention in attending, personal
concerns and even goals. For those that have never meditated before, this is a
rare and perfect opportunity to give it a shot.
Aside from that, workshops
vary month to month and range between 200LE-300LE. For June you can catch a yin
and yang workshop, also led by Mayana, on the 20th and dance
meditation on the 25th.

Forget the
intimidation factor that often accompanies studios like this; Tawazon's
friendly atmosphere and variety of options makes it a great place for paying
attention to your mind, body and spirit. Give it a go.