The Grooming Lounge for Men: Male Pampering in Maadi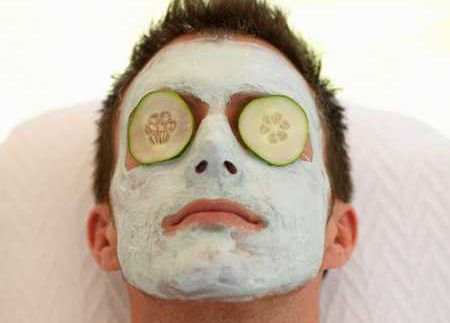 Sniggers, chuckles, chortles and guffaws. Those are the normal responses
to any man in Egypt who is brave enough to announce his desire to subject himself to any
grooming beyond the application of roll-on deodorant or a quick shave and
haircut.
Mani-pedis are certainly not in the lexicon of most males – Egyptian or
not – and one should not be surprised if he becomes the proverbial butt of many jokes by
his male friends. However, if you keep an open mind, you may be surprised by
how much you secretly enjoy the experience of being pampered.
Right off El Laselky Street in Maadi, opposite a Toyota
car dealership, is a bastion of metrosexuality in Cairo; a grooming (we can't say beauty)
salon catering solely to men in this fair city. It has the benefit of an
outside gate, with a short path up to the main door. Once inside, the staff ply
you with lavish greetings and salutations, relieving any insecurity that you
may feel, and subliminally reassuring you that, yes, you are normal.
All in all, the decor is decidedly modern masculinity: strong, curved
lines, magazine holders carrying sports, business and political publications,
while large LCDs display whatever you would like to watch. Perhaps a NFL
football game while you soak your feet? Or a basketball game while you manicure
your nails?
The management plans to add a separate private room for full body
massages, but not till next year. That's fine; massages make us nervous anyway.
Meanwhile, all haircuts and shaves come with pre- and post-procedure scalp and
facial massages, either with a vibrating hand glove or warm and hot towels. Very
relaxing stuff.
Complimentary tea and coffee are available if you are so inclined, but smoking
indoors is not allowed– that's what the garden out front is for.
The prices are the only sour patch in the entire affair. 40LE for an
expert haircut is fine, but 50LE for a basic shave and 120LE for 'the royal
shave' are unreasonable, while a manicure/pedicure costs 60LE. Yes, all manner
of bells and whistles are attached, but no amount of tinsel can disguise the
fact that it is still overpriced.
Still, the Grooming Lounge has won over one sceptical customer– at
least for their haircuts, which were meticulous and took well over an hour to complete.