World Gym: Heliopolis' Answer to Gold's
13 El Mahad El Eshtraky St.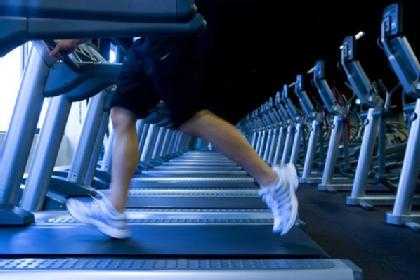 For
all you Heliopolis people that are a little
jealous of your lucky friends who have Gold's Gym in their neighborhood, World
Gym in Maryland is the Heliopolis equivalent, where you too can go
to break a sweat and work your gluteus.
This
privately owned franchise is the only one in Cairo, with 200 branches scattered
all over the world and allegedly beloved by celebrity body builders.
The Cairo branch has its share of bulky Arnold Schwarzenegger-type men pumping
iron, but that doesn't mean you won't find ordinary people just trying to stay
fit and healthy.
Occupying
three stories of a large building, the gym is located on the third floor
overlooking the Maryland Gardens. The gym's cardio area has several decent
Precor and Life Fitness treadmills, elliptical machines, bikes and
step-masters.
The
treadmills have built-in TVs, and the Precor elliptical cross-trainer is highly
recommended for cardiovascular training. The gym is well equipped for strength
training and has an area for free weights (ranging from 10 lb-100lb), mostly
from the popular Techno Gym brand. The weight area may be a little
crowded and tight, so rush hour is not the best time to schedule your gym
session.
If
you are looking for good fitness classes to attend, note that World Gym does
not offer the range you will find at some other gyms, although they do offer
some classes such as Tae Bo, Kick Boxing, Pilates and women-only classes.
There
is also a women-only gym room, for those who prefer more privacy. If
you're searching for a personal trainer, Richard Nel is highly recommended.
With many years in the field, Richard has good knowledge of what he does, and
he does it well.
There
is a bar that offers fresh juices, sodas, fruit smoothies and whey protein
shakes. Both women's and men's changing rooms feature spas, so you can sweat
out your toxins in a steam-room or traditional sauna; enjoy the Jacuzzi, or have
a massage by one of the resident masseuses. World Gym also offers treatments
for women, where you can get a Moroccan scrub and a good wax.
Staying
fit comes at a price: a month's membership is around 800LE, three months cost
1900LE, and one year's membership is almost 4000LE. If you are serious
about your fitness, then it is worth the investment. And if you are not,
perhaps paying the fee will help you get serious about it.