There's never a moment when we don't desire a night of pampering. But it can often be hard to find a spa or dermatology clinic worth the financial splurge. That's why we've decided to test a facial at ZO Skin Centre's newest branch in 5A By The Waterway. The skin clinic has multiple branches in Egypt, from 6th of October and Zamalek to New Cairo, and its latest addition is also here to meet all your facial and skincare needs.
More About the Brand
ZO Skin Centre is an international dermatology clinic with many branches globally. The brand uses and sells its own product line of medical-grade products that provide innovative and effective solutions for the skin.
The face behind both the products and the clinics is Dr Zein Obagi, a Syrian pioneer specialising in optimal skin health. Dr Obagi prides his philosophies and brand on catering to and preventing acute skincare conditions, from acne to rosacea and ageing.
The ZO Facial Experience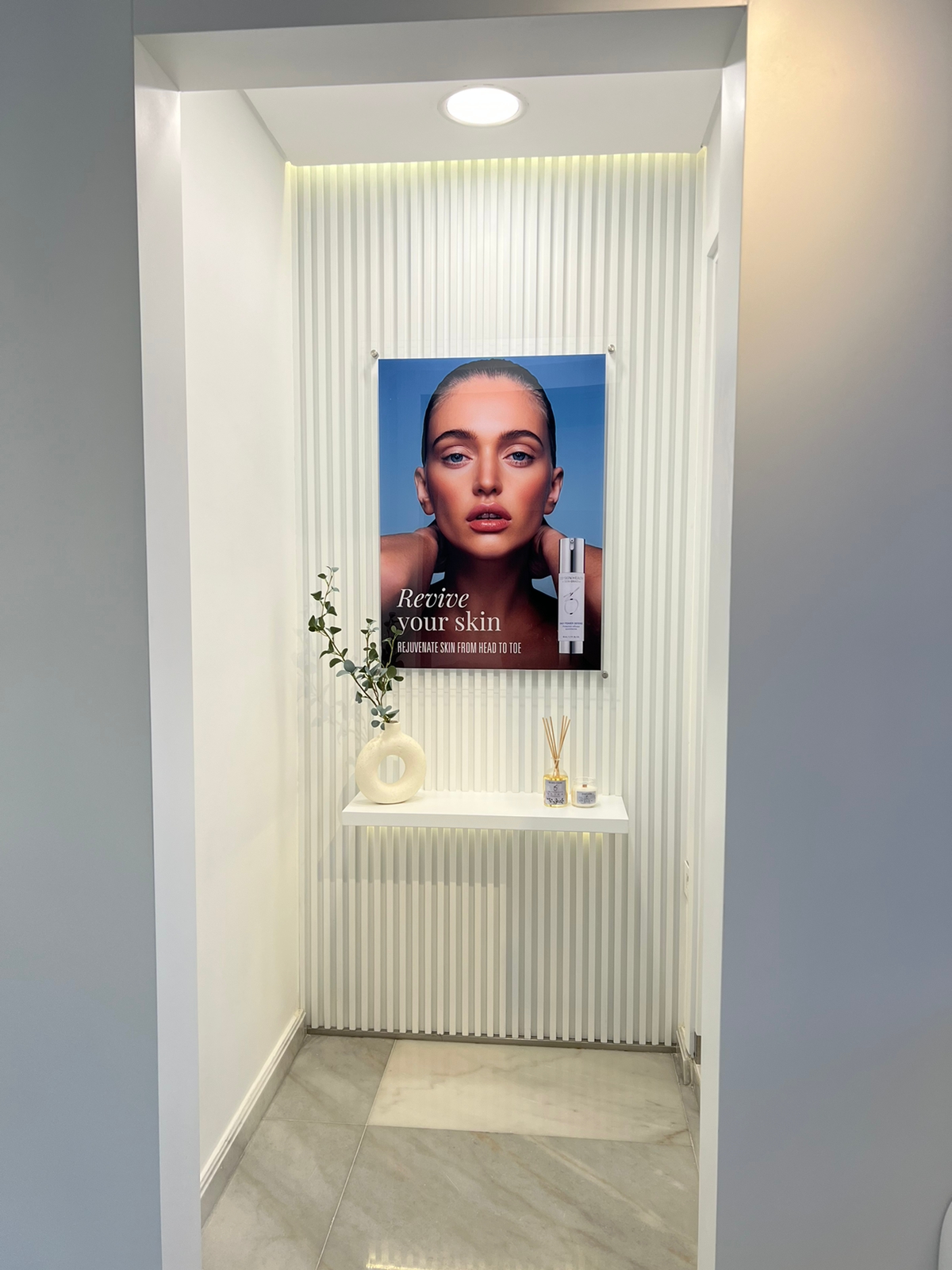 Walking into ZO's newest branch, we were met with serenity and elegance. From monochromatic colours decorating the room to minimalistic furniture, the new location matches the other branches' simplistic and modern designs. You can also see their blue-packaged product line laid out on their shelves for purchase.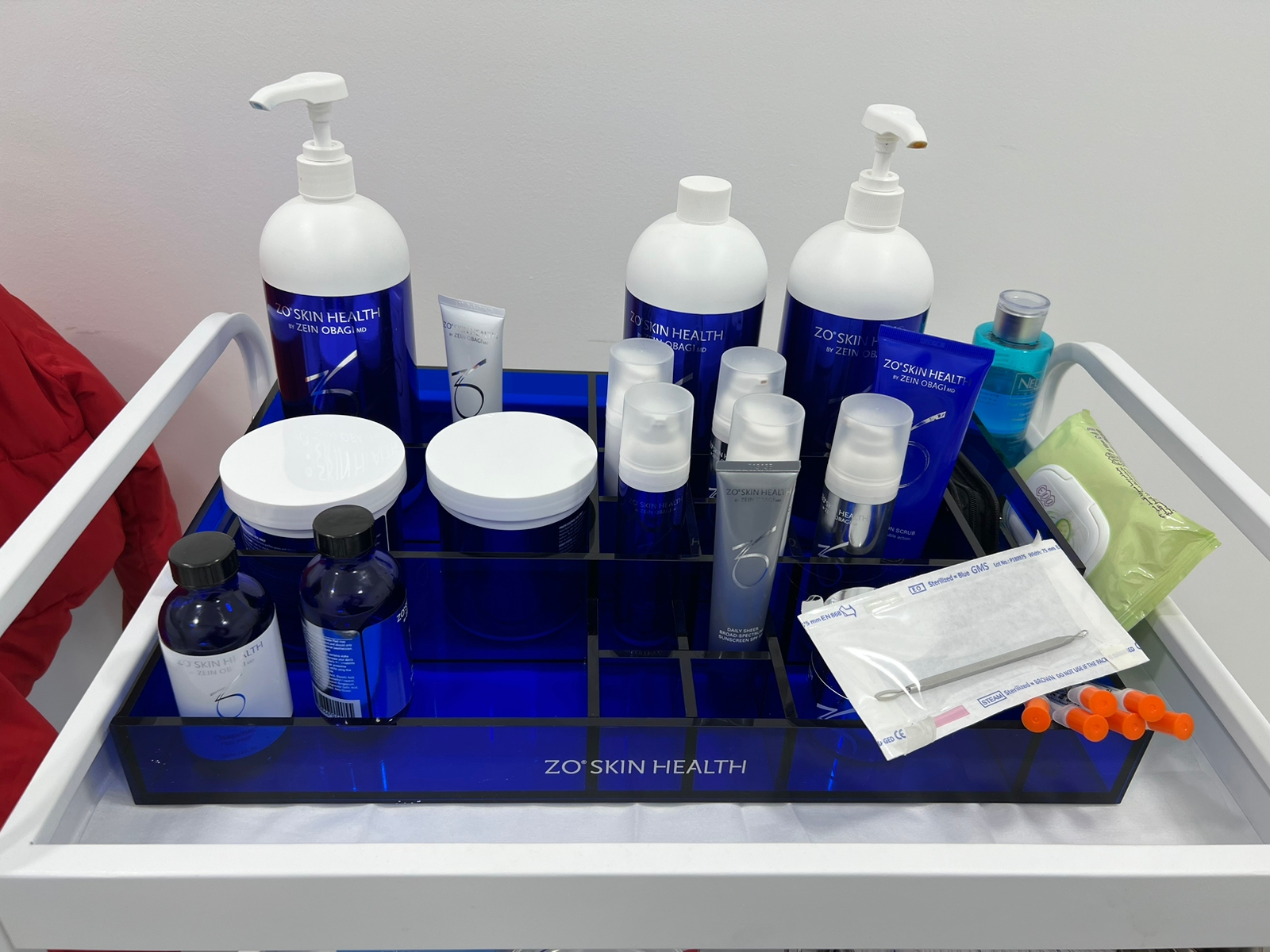 With little waiting time, the facial starts with a diagnosis of your skin type, with the dermatologist determining that my skin was best suited for a Clarifying Facial (1,600 EGP). Step one included a cleanse with ZO's Gentle Facial Cleanser, followed by a deeper exfoliating clean with the brand's Dual-Action Scrub containing physical and chemical exfoliants, such as salicylic acid.
Next, the certified dermatologist performing the facial used ZO's Invisapeel to soften my pores and prepare them for extraction taking place next. The doctor explained that the glycolic acid peel was meant to serve as an alternative to the classic steam used in other facials, which she confirmed is harmful to (sensitive) skin and damages collagen.
While the peeling step left a slight tingle on the skin, the manual extraction of black and white heads that took place after was painful! The dermatologist used her hands and a comedone tool to remove all the oil and debris from clogged pores, but it was less than comfortable. However, she followed by applying ZO's blue antimicrobial Sulfur Mask to my skin for 15 minutes to calm it down.
After removing the mask, the dermatologist pulled out LED lights to glide over my face. She explained that the light had three settings: blue for targeting acne, orange for killing pigmentation, and red for anti-ageing effects. For my skin, she settled on the blue light setting. During this treatment, you can feel the electrifying antimicrobial effects and killing of skin bacteria. The facial ended with a potent application of ZO's Daily Power Defence, which the dermatologist prided as the brand's ace product, perfect for all skin concerns.
Overall, I found that my skin responded well to the facial and healed quickly, with textures and redness reducing to a minimum over the next few days. ZO also offers different facials dependent on skin needs, such as Hydrafacials (3,000 EGP) for drier skin types.