A Place To Bury Strangers: Worship
A Place to Bury Strangers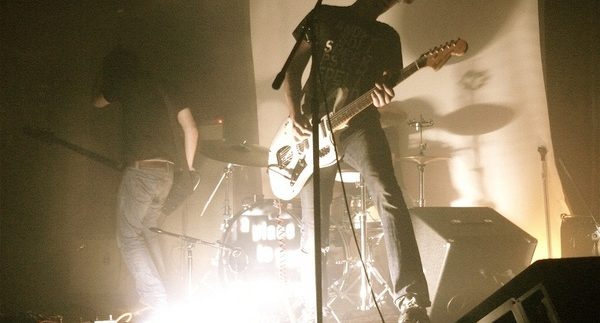 Shoegaze fans across the world can rejoice: New York
noise rock trio, A Place to Bury Strangers, have dumped a new baby on us. Worship is their first album for their
new label Dead Oceans, and their third full-length in their almost decade-long
existence.

The band has gone through some line-up changes since
their last effort, Exploding Head (2009).
Bassist Jono MOFO already left the band in the spring of 2010, to be
substituted by former The D4 beat creator Dion Lunadon, and drummer Jay Space
has recently been replaced by new recruit Robi Gonzalez.

For any rock band, replacing the entire rhythm section
would undoubtedly impact the overall sound of the group. But A Place to Bury
Strangers' songs are generally so deeply drowned in a sea of guitar noise and
wrapped in a wall of sound that it is near impossible to distinguish a
difference. Gonzalez seems to thump his kit as aggressive, sharp and fast as
his predecessor did, while Lunadon's rumblings on the bass guitar are a perfect
match for main man Oliver Ackermann's eardrum-splitting explosions of guitar
feedback.
Worship is basically a hybrid of A Place to Bury Stranger's
two previous albums: it's as noisy and raw as their self-titled first album,
mixed with a sprinkle of the Cure-like pop hooks that dominated their sophomore
effort. Fortunately the band has also kept up the experience they gained in
between their first and second album. It makes Worship a solid album, but not a very adventurous one.

The trio let their New Romantic-side shine through on 'You
Are The One', throw in some punk rock riffs on 'Leaving Tomorrow' and go slightly post-rock on us in 'Dissolved'; but that's it for the musical
surprises. Their main influences are still very audibly Jesus and the Mary
Chain, Joy Division and My Bloody Valentine. Is that a bad thing? No, not
necessarily. It will no doubt keep their old fans happy, but might not win them
many new ones either.
Their latest effort might not be as mind-blowing as
Exploding Head was when it came out, but as an all-round reliable shoegaze
staple A Place To Bury Strangers are still worthy of your worship.