Aloe Blacc: Lift Your Spirits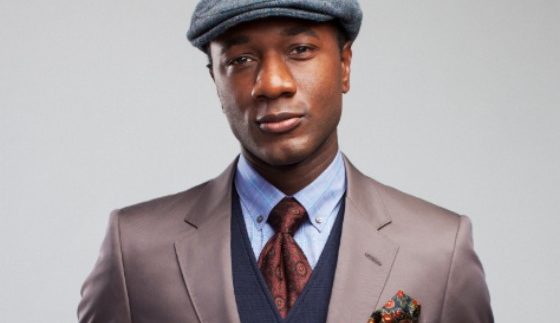 Born to Panamanian parents, Aloe Blacc first achieved fame with hit single, 'I Need a Dollar', from his second album, Good Things. Interestingly, before he embarked on his musical career, university-graduate, Blacc, briefly worked in the corporate sector.
As a child, Blacc learned trumpet in school, which inspired him to explore jazz and classical idioms along with the Great American Songbook. While he was devoted to refining his brass sounds as a youth, his musical aspirations came to evolve and he changed direction as he developed a liking for Hip Hop.
His latest studio album, 'Lift Your Spirits', is an amalgamation of styles and textures that is unified by Blacc's distinct singing voice, which remains firmly rooted in a soul style. No matter how contemporary the accompanying tunes are, his vocal timbre carries a vibe of 70s Motown nostalgia.
The album's titular track is an uplifting gospel song, featuring impressive string arrangements and a groovy bass line with optimistic lyrics. It contrasts with the more sombre 'Soldier in the City'; a crowd pleasing tune, driven by a funky guitar lick to a story of an unemployed man, struggling to cope with modern urban difficulties.
'The Man' is the upcoming single from 'Lift Your Spirits'. While it's composed predominantly in the major key, it features a dramatic minor pre-chorus that's emphasised with fat, low notes of baritone horns. Furthermore, the song impressively features amateur choirs that add a sense of community and imperfection to the track as it fades out to a simple trombone solo.
Recorded in collaboration with Incubus guitarist, Mike Einzeiger, and Swedish DJ, Avicii, 'Wake Me Up' is the album's most popular track. While Blacc is credited as a co-writer of the song for his lyrical contributions, its success lies in the philosophical lyrics describing a quarter-century existential crisis, accompanied by a catchy blend of dance and country music.
Although production on the album includes contributions from Pharell Williams, DJ Khalil and Elton John, 'Lift Your Spirits' has thus far failed to garner the sales expected and achieved minimal success on international charts.
Commercial performance aside, 'Lift Your Spirits' is worth listening to for its creative blend of genres, along with the elegant string and horn arrangements laden throughout the album. As the album's title implies, this one will be enjoyed plenty so by those feeling slightly under the weather.