Amy Winehouse: Lioness: Hidden Treasures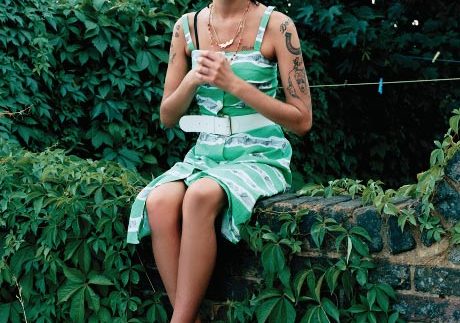 Not a day after her death, the debate over
a posthumous Amy Winehouse release was raging. Keeping aside the fact that the
profits of Lioness: Hidden Treasures
are going to the Amy Winehouse Foundation, one couldn't help but wince at the
prospect of the circus that this compilation would ignite.
We deliberately stayed away from the album
for as long as possible, fearing that this hurriedly united collection of songs
would tarnish Winehouse's matchless body of work. In the lead up to the
release, we were constantly reminded that close friends and collaborators Mark
Ronson and Salaam Remi had carefully chosen the twelve songs, as if it
was meant to comfort fans.
The opening track 'Our Day Will Come' does
little to inspire as a song that has been covered by everyone and their mother.
Saying that though, as usual, Winehouse makes the 60s doo-wop song her own, and
her version sure beats versions by Jamie Cullum, Cliff Richard and Cher.
Later on, the original recording of 'Tears
Dry on Their Own' from Back to Black
is a staunch reminder of Winehouse's demons. This slower, acoustic version is
haunting considering the circumstances.
Another 60s classic cover pops up in the
form of 'Will You Still Love Me Tomorrow', first performed by the Shirelles.
Mark Ronson's fingerprints are all over this one and Winehouse's jazz inclinations
play out perfectly with the bouncy arrangement. Winehouse also makes 'The Girl from
Ipanema' her own, although you may not recognise her softer vocals; this
recording is an oldie.
As if there weren't already enough version
of 'Valerie' knocking about, the album features the Zutons' song as it was
first covered by Winehouse before Ronson got his mitts on it. It's a pretty
dull alternate, is neither better than the original nor the popular Winehouse
cover, and it's instantly forgettable.
One particular highlight is the duet with
long-time crooner Tony Bennett. A duet with Bennett was never going to be as
spectacular as the best that she's produced, but 'Body and Soul' is probably
the best example of her credentials as a jazz singer and the fact that she
could kick it with the best of the best.
The biggest fear is that this turns into a
2Pac situation. No more lost recordings, b-sides or remixes, please. If that is the case, then the slide has
already started. Amy Winehouse could sing the alphabet and people would lap it
up, but this has the feeling of exactly what it is; a random collection of scraps.