Anais Mitchell: Young Man in America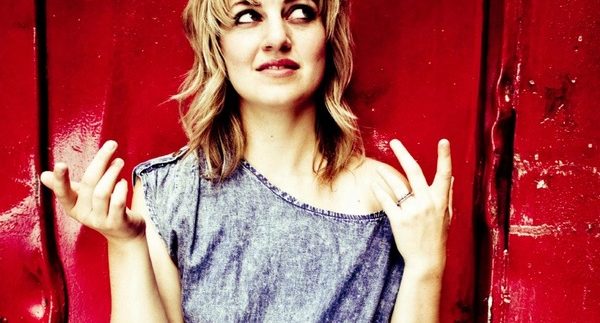 You can almost
guarantee that any musician hailing from a landscape filled with towering trees
and sprawling mountains will incorporate that beauty into their sound. The
United State's Appalachian range is home to many folk musicians from decades
back until present day that do just that.
From Vermont,
Anais Mitchell is a young, vibrant lady who no doubt has spent many-a-night in
a vast, open field somewhere. Mitchell is a storyteller accompanied by a
naturally gritty tone and simple strum of the guitar that has 'folk' written
all over it.
With a few EP's
behind her, Mitchell's first full-length album Hadestown was released in 2010 – the concept weaving mythology into
a grander portrayal of life and love. The album functions as a folk opera of
sorts which includes theatric vocals and guest appearances by Tom Waits and Ani
DeFranco; a quirky, yet beautiful little party in and of itself.
After knowing
Anais based on Hadestown alone
though, we couldn't paint a picture of what her forthcoming music would sound
like. Released just a few months ago, Young Man in America is missing the fun
factor of Hadestown but brings with
it a stripped-down Anais Mitchell.
Just as honest
and emotive as before, Mitchell taps into the consciousness of modern-day
America with a mystical undertone and a more serious approach. Be prepared for eleven
tracks filled with pensiveness and a decent dash of sadness.
The title track isn't
subtle about it either: 'There's a hollow in my bones/ makin' me cry and carry
on' – thankfully however, a
mandolin and tambourine balance out the depressive lyrics; making everything
right in the world.
The following
track 'Coming Down' is a sombre and exquisite piano number with harmonies that follow
suit.
'Venus' takes flight
into the ether for a lovely two minutes and 22 seconds. Mitchell displays her
cosmic sensibilities with this upbeat, harmonica-laden tune and fair warning: awfully
catchy melody. Watch out.
'Ships' is the
closing track on the album and it takes us through a story of love and leaving
– being instrumentally rich and ghostly in its vocals.
Casting aside any
exaggeration, Young Man in America is
not completely soaking in sorrow, however it does quite poignantly describe the
social condition that many of us come to face. Isn't that what folk music has
always done, though?