Alternative & Indie

Dance & Electronica

...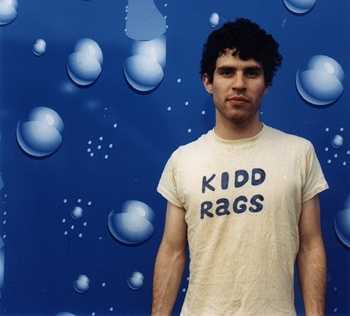 If necessary, take a moment and punish
yourself for not knowing who Avey Tare is. Born David Portner, the 31-year old
New Yorker is one of the founding members of experimentalist music group Animal
Collective.
The much talked about but little known group has been crafting
their music– a mixture of electronic noise, experimental rock and
folk music– since 2000, and their Merriweather
Post Pavilion was a resounding critical success in 2009. Hailed as one of
the most original and unique records in years, it peaked at number 13 and 26 in
the US and UK charts
respectively. It beat off the albums of the Yeah Yeah Yeahs, The XX and Florence and The Machine to be awarded best album of 2009 by UK music
critics.
The other founding member, Panda Bear will
release his fourth solo album before 2011, while this is Avey Tare's first solo
project, bar a one-off duet album Pullhair
Rubeye recorded with his ex-wife Kría Brekkan in 2007. The apple hasn't
fallen too far from the Animal Collective tree; as his new album Down There certainly makes for
interesting listening.
The opening song 'Laughing Hieroglyphic'
takes a good minute before any kind of melody appears. Persevering through the
initial muffled demonic-sounding speech and the random curt beat has its reward:
the song eventually kicks into a floaty urban hymn set over a deep lazy beat
that you can skip to in slow motion – if you want. The vocals are deliberately
strained, creating a contrast that at times climaxes to flawless.
The album continues in a similar vein till
it hits 'Glass Bottom Boat.' With no discernable vocals or rhythm, it's barely
a song on your first listen. Listen again; though. It's the type of complex
piece of music engineering that Avey Tare and company enjoy throwing onto their
record to test you. It's as atmospheric and full of character as any song on
the album, and it is cinematic in its sound.
It signals a subtle but distinctive change,
as the proceeding 'Ghost Books' stages a slightly more jovial sound, which is
echoed from there on, including the first single of the album, 'Lucky 1'.
Like the aforementioned Merriweather Post Pavilion, this album
is almost completely indefinable and intangible, for better and for worse.
Originality and innovation have their price. It's not a radio-friendly,
verse-chorus-verse-chorus type of album. Inevitably, some will find it
inaccessible.
Regardless of this, Down There is a triumph of one man's clear and eloquent vision.
Every note and sound feels like it has come straight from his body to yours; it
feels pure and completely untainted. Avey Tare has created a stirring and
imaginative piece of work that is sincere and welcoming. You can question the
cryptic lyrics and the measures of the album, but it doesn't matter if you
don't understand it; it only matters that he does.