Axel Rudi Pell: Into the Storm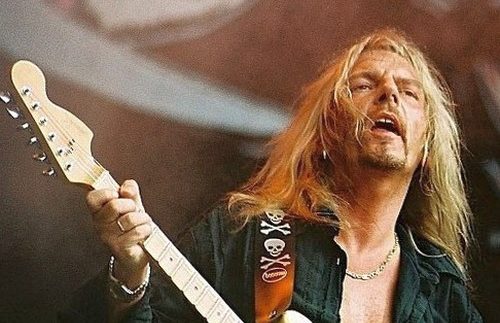 Since forming self-titled band, Axel Rudi Pel, the German guitarist has captivated listeners with his special legato techniques and fantasy subject matter. His 16th studio album, Into the Storm, marks the first album produced since the departure of one of Axel Rudi Pell's most prolific members, drummer Mike Terrana.
Incorporating the timeless style and techniques of the 80's and early 90's heavy metal and rock, Into the Storm is a testament to the neo-classical elements that Axel Rudi Pell has formed over the years. Beginning with a regal, naval-inspired anthem, 'The Inquisitorial Procedure' is made up of modulated guitars and atmospheric keyboards, and sets the epic tone for the entire album.
After the calming, yet repetitive, intro track, the deafening power chords of the second track seem a little out of place, and 'Tower of Lies' cuts through to the heart of the album. Entrenched in fantasy and bleeding-heart rock ballads, the band manages to retain all the original aspects of metal, without crossing over to modern musical trends.
Long-serving vocalist, Johnny Gioeli, shows unfortunate signs of aging with his vocal presence becoming less commanding than on previous albums. This is especially highlighted when he solos in 'When the Truth Hurts' and 'Touching Heaven', without the distraction of the orchestral power behind him.
Although most of the lyrical content is saturated with cliché subject matter like love and overused battle-anthem cries, some tracks manage to capture the pure, unadulterated essence of what Axel Rudi Pell is known for. Tracks such as 'Changing Times', 'Into the Storm' and bonus track featuring Ritchie Blackmore, 'Way to Mandalay', all remain loyal to their sound.
Whilst not providing any new concepts or impressive material, Into the Storm is more than just another annual studio production, and contains enough affirmations in musical technicality to satisfy old school heavy metal fans.