Alternative & Indie

Compilations

...

Warby Parker/Capitol Records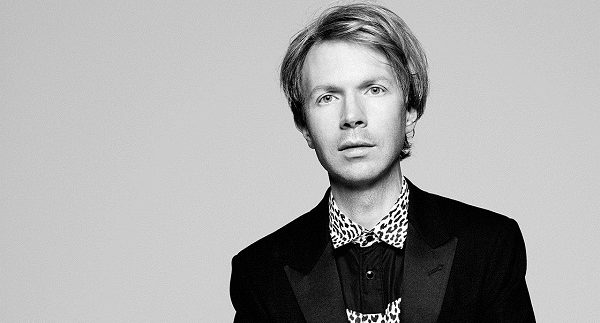 We should all reserve a certain type of admiration for musicians that write for their peers; the ones who pour their hearts out onto paper, only to hand it over to be brought to life by someone else. There's a certain pressure on the receiving artists too, however; taking someone's vision and shaping it into your own is tricky business. Sincerity and authenticity are in short supply in the music industry as it is which is why many a Beck fan will have approached his latest project with plenty of eagerness and a dash of trepidation.
The word 'latest' is slightly misleading here, though; Song Reader was originally published in 2012 as an elaborately illustrated book of sheet music, featuring twenty songs and over one hundred pages of art – a project that reportedly started eight years prior.
Two years on, Song Reader has been released as a primarily Beck-less album featuring some of his musical chums, including Jack White, Nora Jones, Jarvis Cocker and Laura Marling to name but a few.
Beck has, more often than not, hit the nail on the head when choosing collaborators and you better believe that the forty-four year-old LA native mulled over his choices long and hard.
Whether by luck or by design, many of the twenty tracks retain a very explicit Beck sound; opening track, 'Title of This Song', begins with a simple but sweeping guitar and the vocals of up-and-coming singer-songwriter Moses Sumney, before familiar elements of Beck's brand of alt-country, anti-rock slides in. 'Last Night You Were a Dream' – sung by indie folk band, Lord Huron – and 'Saint Dude' – performed by Bob Forrest – are in a similar vein, while other songs very much take the shape of their performers.
Nora Jones is in fine, if predictable, form on 'Just Noise', Jarvis Cocker brings the Britpop spirit to 'Eyes That Say I love' and Laura Marling is at her best, angst-ridden self on 'Sorry'.
The most fluid and organic collaboration of all, however, comes courtesy of Jack White on 'I'm Down', whose habitual fusion of garage rock, blues and punk is as perfect a fit for Beck as any other artist featured on the album.
From one Jack to another, the most peculiar name attached is Jack Black, who appears on 'We All Wear Cloaks'; a theatrical, piano-driven number, that the Tenacious D man more than rises to.
As a book, Song Reader was received well, with Rolling Stone even naming it the 50th best 'album' of 2013 – so there was always going to be a unique type of expectation. Beck only performs one song – eighth track, 'Heaven's Ladder' – and it's not till then that you sit up and suddenly start questioning how you should feel about the album as a whole. It's a slightly disorientating record in which the songs have one thing in common; Beck's arrangement and words. Beyond that, it's a fragmented body of work that, given time, does indeed begin to meld into one very listenable and accessible album.