Belle & Sebastian: Write About Love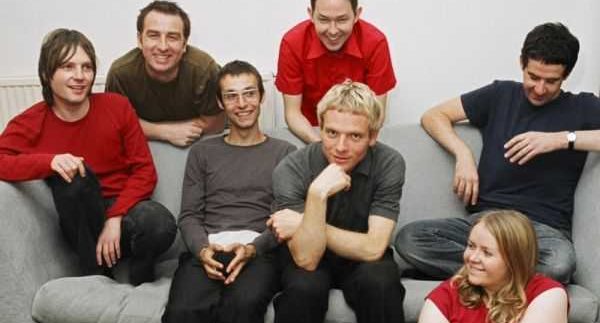 Initially formed
in 1996, and having since released seven albums, Belle and Sebastian have been an indie
favourite for over a decade now. Leading front man Stuart Murdoch has held this
band together through the success and failures, their musical progressions, and frequent turnover of members.
Though they recently took
a near five-year break between albums, their tightly knit ensemble of musicians
seems to have a heavy sense of cohesion and a true-to-form sound that sets them
not above, but certainly apart from bands that would otherwise be deemed
similar.
Belle and
Sebasitan's own unique sound is detectable once again through the release of
this newest album. Although the album is, in some ways, closely related to
their previous releases, it brings with it a sense of matrimony between their
vocals and music that might have previously been lacking.
Released in early
October 2010, Write about Love is an eleven-track album with shorter
songs than the usual Belle and Sebastian style; the album features other
artists including the swoony vocals of Norah Jones and Casey Mulligan (yes, the
actress from Wall Street 2).
Opening track 'I
Didn't See It Coming' brings with it lusciously sweet female vocals, a catchy
pop melody and a clever take on love that offers up hopeless romanticism and a
freeing desire to discover life with someone else. The song's airy attributes
are light and calming, producing that traditional Belle and Sebastian sound,
even with a rising tempo.
With yet another
take on love, 'Little Lou, Ugly Jack, Prophet John' spins the feeling upside
down, with a sad yet pretty undertone of melancholia, minor keys and sensual
backing vocals by Norah Jones.
'I Am Not Living
In The Real World' is an eclectic, poppy anthem that is busy with sounds and
vocals that make things rather scattered, yet it bursts with a tight energy
that only Belle and Sebastian could pull off.
As a whole, Write
About Love has executed the duo's playful vocals and harmonies quite well.
While the stories allude to religion and the occasional break-up, the metaphors
are a bit too much sometimes. If kitschy and unique is what you're going for; you
won't regret having a listen.