Best Coast: Crazy for You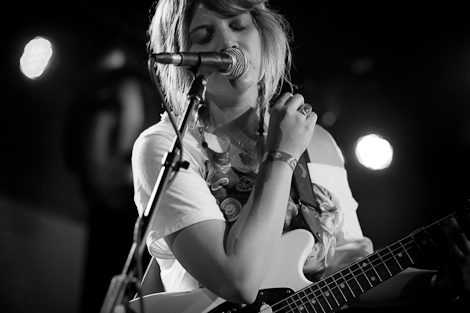 This Los Angeles-based
band isn't new to the indie pop scene, but recently, vocalist and songwriter
Bethany Cosentino, instrumentalist Bob Bruno and drummer Ali Koehler announced the
release of Crazy for You. While
they've already spoiled their fans with a few 7"singles and EPs, the full-length
album has come with much hype and anticipation.
While the band is
recognised amongst the lo-fi or surf rock genres, its light and spunky attitude
is easily likeable by mainstream listeners for its summertime feeling.
On Crazy for You, the trio has managed to
pull its arrangement together tightly, although the group does let loose when
the timing deems itself appropriate. Throughout the album, Bethany Cosentino's
vocals are not anything out of the ordinary or exceptionally mind-blowing; yet their
simplistic nature enables them to be relatable and give the album an honest
edge.
The album's
opening track 'Boyfriend' is a catchy, harmonious sing-along that's acclaimed
by Pitchfork as some of the best new
music around.
Although
Cosentino seems to be rather wordy from beginning to end, her smooth tonal
quality and quirky spirit are rather easy on the ear. A play on words, 'Our
Deal' brings with it a duller sense than the rest of the album with its airy
sounds and country bumpkin, twang guitar.
Wrapping up the
album with a bonus track of 'When I'm With You', Cosentino declares her love with a childlike
demeanour and playful undertones, accompanied by punk-like guitar riffs and
rolling drum beats.
After all is said
and done, we suspect that this summer album will be taking some of us into the autumn.
From Cosentino's effortless vocals to the track's relatable frequency, it's an
all-round good make.
Best Coast's no-frills attitude is recognised once
more by their less-than-materialised website found here in the form of a blog. Check
it out and follow them as they tour Europe
throughout 2010.