Big Boi: Sir Lucious Left Foot: The Son of Chico Dusty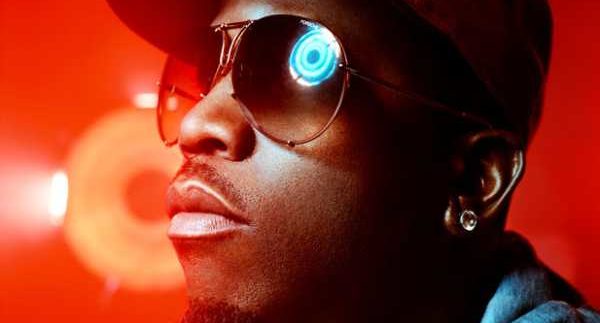 Since hip-hop duo OutKast's 1994 debut, the two-person southern
sensation has undergone several stages of metamorphose. OutKast, headed by wild
child André '3000' Benjamin and the earthier, more conventional half, Antwan 'Big
Boi' Patton, have been widely credited for having established Southern hip-hop
on the mainstream stage.
The duo's longevity is often attributed to their dynamic
style of witty lyricism, creative synthesiser instrumentals and a little gritty
southern flavour. With André 3000 breaking into acting for a few supporting
roles, and the 2003 release of the group's albums Speakerboxxx/The Love Below, many fans feared that OutKast had seen
its last days. The recent release of Patton's first full-length solo album Sir Lucious Left Foot: The Son of Chico
Dusty has stirred up more rumours about OutKast's fate.
Sir Lucious Left Foot
proves that Patton's syncopated style and fancy footwork can operate
beautifully as a solo act. As one of the first album singles, 'Shutterbug' is
easily the star of the show, with its full bouncy beat, thick percussion and
rhythmic hook. The album has its share of irate, monotonous 'B.O.B.' (As in Stankonia's 'Bombs Over Baghdad', not
the recently debuted young rapper)-style tracks, where listeners are made aware
of the urgency of the lyrics due to the backing choral arrangement and staccato
rhymes; but we just want more of shutterbug's candour in our ear. 'Follow Us'
is the album's low-point, featuring a whiny rock chorus by Vonegutt; the tired formula
nearly over-shadow's Patton's spark and individuality as an artist.
'Tangerine' featuring T.I. is a sincere, bass-heavy homage
to the aesthetic virtues of the female backside. 'You Ain't No DJ' tries to
start a fight. While guests T.I. and Yelawolf vocalise both sides of a feud in
rapid fire succession, Patton interjects with a galloping chorus over a bare
percussion beat and still manages to keep the track vibrant.
Jamie Foxx steps in for 'Hustle Blood' in a surprisingly
tender track. Although the melody verges on Usher/R Kelly pitch, it exhibits
the softer side of Patton. 'Be Still' features the crystal clear vocals of Janelle
Monae, who appears to have very real musical chemistry with Patton. The chorus
of 'Fo Yo Sorrows' sounds uncannily close to Kanye West's ballad 'We Don't
Care' featuring heavyweight guest George Clinton and Patton's trademark
combination of lewd, political and humorous lyrics.
Big Boi shines brightest when he's backed by a lively horn
section. 'Night Night' keeps a steady memento in a track crammed with layers of
synthesiser, electro kick drums, distorted vocals and a vigorous brass section.
Throughout Sir Lucious Left Foot,
Patton flaunts his fancy style while keeping his boyish, old school charm fresh
and innovative. While we're looking forward to seeing OutKast back in the
studio together soon, we're grateful to have the chance to see Big Boi shine on
his own.