Dance & Electronica

Spiritual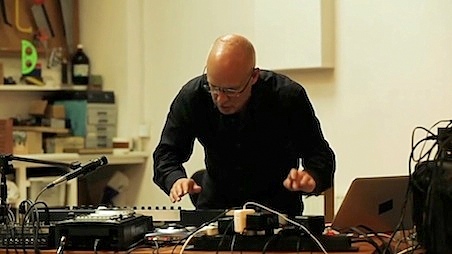 There's an old adage that figures why classic music is timeless, while much of what we think of as music today becomes dated in a very short time. It's simple; classical musical in its earliest forms wasn't shackled by sales – still, in this day and age, the ultimate measure of success in the arts. There was no industry to speak of, it was just a man with a quill, commissioned by nobility to create his own personal magnum opus. Others will say that it's the deep complexity and inherent subjectivity that makes every piece new again.
A pretentious argument, yes, but it holds at least some truth – a truth that occasionally manifests itself in the 21st century. This is absolutely the case with Brian Eno's latest gift to music,
Lux
. This four-track release sees the former Roxy Music man return to his ambient, ethereal roots, first blossomed on 1975 album,
Discreet Music
. Outside of music, Eno is a busy man, but
Lux
is a triumph of vision and poise alien to most musicians.
Eno has kept things simple. Minimalist would be too easy a word to use to describe what are very intricate compositions that effortlessly combines piano, viola, violin and an analogue Moog synthesizer.
Each of the four instrumental tracks run eighteen to nineteen minutes on the clock and amble along, blissfully unaware of any concept of time. This is what allows each piece to unfurl and develop; seldom has such a natural, instinctive sound been produced from synthesizers.
Violin and viola are bowed like a never-ending yarn, coiled by flicks and nods of the piano and synths. This is by no means an easy listen; our ears are somewhat conditioned to comprehend and verbalise five minute tracks which are more often than not burdened with lyrics. But probing each track has its rewards. Not unlike classical music, each piece tells a story. Like the greatest classical pieces, it's a proverbial rollercoaster of joy, ecstasy, pain and sorrow. There's a story in each of 'LUX 1', 'LUX 2, 'LUX 3' and 'LUX 4' not to be told, but to be read – the silences are just as important to the story.
There's an overwhelming delicacy to each note; it isolates you in the most fantastical and unnerving way. The beauty is in a simplicity of execution that shouldn't be mistaken for simplicity of approach. This is a dense piece of work that owes much of its motivation to Eno's own complexities.
But this is not the peak of Eno's mastery.
Lux
will please long-time fans, but this is not an album for occasions; it's completely detached from the real – for better and for worse.