Brian Eno: Small Craft on a Milk Sea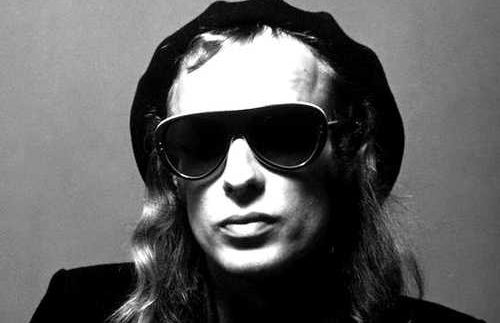 Frequently referred to as one of popular music's most influential artists, Brian Eno has done it yet again with his newest album Small Craft on a Milk Sea. If any album has pushed us even remotely close to a stage of cardiac dysrhythmia; this is it. It's mind-blowing, for lack of better or less appropriate terminology. Coming from the utter genius of experimental music, our expectations have been surpassed and left in Eno's metaphysical dust.
Brian Eno's career began circa 1970 as part of the band Roxy Music, known for their art rock style. From his solo work including the album Another Green World to his decades of collaboration with artist David Byrne (check out the album Everything that Happens will Happen Today); Eno's work has consistently been cutting edge. Constantly pushing for theory over practice, his experimental techniques with the ambient sound have been deemed godly.
Eno has not only spent decades creating music; but he is also a political spokesman and visual artist as well; having supervised the production of over 250 prints for the special collector's edition of this album.
From beginning to end, the album only proves Eno's adaptability as an artist to the ever-changing world of music. His music's revolution still holds true to his
beautiful, ambient and critically engaging sound.
'Emerald and Lime' starts the 15-track album off on a somewhat delicate note; infusing a traditional Eno keyboard composition with a layer of flighty harmonica sounds. Producing a sense of comfort in the melodies, the opening track only grazes the surface of the album's entirety. It sets the listener up only to be completely thrown off guard later.
As Eno explores a deeply-seated, darker atmosphere, '2 Forms of Anger' only reiterates this in its pounding electronic beats and the heavy discord of the guitar; slowly leading the listener into uncharted territories. Followed directly by 'Bone Jump,' producing an offsetting, nearly outer-body quake of minor chords and
disarray.
Mid-album, a twist is taken where 'Paleosonic' thrives on a diversity of sounds and is brisk in its compilation of fiery noises and layered progressions. The song suddenly lifts the album off into a fury of energy that only begins to take slower breaths a few tracks later. 'Written, Forgotten' brings with it the undeniable topic of mortality that Eno has so often incorporated into his music; swimming amongst a synthesising sea is a ghostly arrangement that is truly compelling.
Small Craft on a Milk Sea not only carries with it a launch into the subconscious; but it also offers up a sound for various listening styles. Eno continues to break the mould of experimental music that could not be more significant in the present day scene. No pretence could even slightly prepare any listener for this album.
Listen to this and get ready to be moved; there's no way that you'll regret it.