Christina Aguilera: Bionic
Dance & Electronica

Punk

...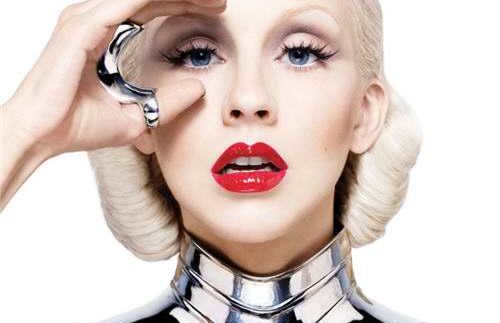 Mickey Mouse Club alumna Christina Aguilera is one of
the few survivors of the early 90s teeny-bop invasion, and it's all because the
playful diva can sing. Never quite comfortable in her own shoes, Aguilera spent
the better part of her long-spanning career reinventing her look to mixed
results. Four years after Back to Basics,
she hits the reverse button and introduces a robotic incarnation of her old
Xtina.
Lost in a post-'Bad Romance' world, Bionic is an aggregation of all the
trendy dance floor gimmicks that ensued since Xtina last spoke her mind. There are
echoes of the narcissistic demeanour of Beyoncé's alter ego Sasha Fierce on 'I
Hate Boys'; The unorthodox fashionista sensibilities of Lady GaGa on 'Glam'; the
Europop supersonics of…well, everyone on 'Elastic Love'. Not fully committing
to a single theme, Bionic's spastic
desire to satisfy everyone is what ends up hurting it the most.
There is a mean ten-track electro-pop album lost in Bionic's elaborate 18-track list.
Aguilera has an eye for talent, and she assembled great musicians and producers
to help her bring Bionic to life.
Ladyton produced four cuts, M.I.A co-wrote 'Elastic Love', and British producer
Switch did the groundwork on the album's title track. The boldest choice is
electric indie-rock feminist outfit Le Tigre, who co-wrote and produced one of
the shining moments 'My Girls'. With too many cooks working the soup, it's
refreshing how these songs maintain a groovy flow.
It wouldn't be Christina Aguilera without the dirty
talk and frantic sexuality, even though the diva is the proud mother of a
two-year-old boy– who makes a guest appearance on the album– she's not afraid
to shock. 'Woohooo' is a raunchy 5-minute ode to Xtina's genitals, and 'Sex for
Breakfast' is a post-feminist reclaiming of sexual desire. Is it vanity or
self-assurance? It's hard to tell if Bionic's
take on fashion, glam, and open sexuality is an indictment or a celebration.
Between all the club anthem candidates, Aguilera finds
time to slow down and mellow with some lounge ballads. 'You Lost Me' and 'All I
Need' are sentimental and sincere; but they seem to belong to a different
record. The slow songs kill the momentum of Bionic,
not to mention that they function as a sorry excuse for shedding light on
Aguilera's softer side. If you're going to go all ballistic on us; then own it.