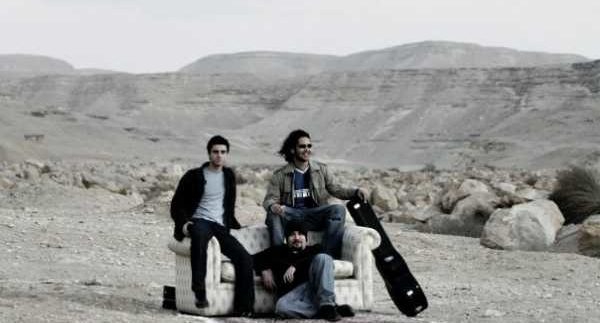 No matter how many times it's been said, it's still
worth repeating: living in discombobulated Cairo is paradoxical and overwhelming. You
love it. You hate it. The metropolis chews you up and spends you, yet when it
spits you out it has sculpted you into a stronger person. Local band Digla's
diatribe and ode to coming-of-age, loving and living by the Nile
is mature beyond the collective age of the band's members. Their polished and
shiny snapshots contrast perfectly with the grit of the city, and in them you
won't be sharing misery– Digla deals with despair by rejoicing on their debut
album, Free Your Mind.
Consumed by failed relationships and living at odds
with the city, the band's strongest urge is to get through and be fully
understood. 'All to Lose' begins with a story and ends with a speech, and just
to make sure the message gets delivered, the title track daintily chants the
album's mantra 'Life is too short/ You got no time/Reconcile and free your mind.' All these sentiments are summed up
brilliantly on the track 'Highlights' with folksy ease. Wistfully humming 'Ya leily
ya leil' between his poetic images, lead singer and songwriter Tarek El
Borollossy wins you over effortlessly.
Recorded in 2006, Free
Your Mind is a representation of the band's essence as opposed to its sound.
The band was formed back in 2001 by El Borollossy and Omar Raafat, and they recorded Free Your Mind with the aid of session
musicians and friends. Today, two other members complete the outfit.
Free Your
Mind has some rich arrangements and benefits from great
production value; the songs sound extremely crisp coming out of your stereo. However,
the songwriting stands out the most. With the imagination of a surrealist and
the raptness of a storyteller, Digla crafts songs that, in their own words, 'point
out things you've only seen before'.
Digla is an excellent band on Egyptian standards, but unfortunately, Free Your Mind doesn't rise above this barometer. It's a good
record that deservers your time, but mostly due to the friends and enemies that
you share. That being said; Digla may not be so far off from giving us an album
that stands on its own on international standards. They
most definitely have the talent and the ambition, they just need to come into
their own.