Eliza Doolittle: Eliza Doolittle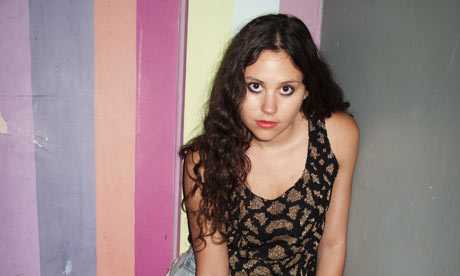 The perfect
summer is epitomized by long, lazy days filled with nothing particularly
important. Summer albums are the same, capturing the carefree mood of a day at
the beach, with nothing particularly important. In this sense, Eliza Doolittle
presents the quintessential summer album for 2010.
Born Eliza Sophie
Caird, the 22-year-old English newcomer released her debut album this July. The
self-titled– or rather stage name-titled– album is as fleeting as an ice cream
cone. Lasting barely 42 minutes over
thirteen tracks, the singer/songwriter sets out to prove her talent and
originality with some success.
Doolittle's
voice is certainly a force to be reckoned with. She effortlessly glides through the high notes, while her lower register
reveals the sultriness of a mature voice.
However, there
are moments throughout the album where this power is lost. Unfortunately for Doolittle, the album opens
with one such song. 'Moneybox' praises life's little pleasures, but the melody has
such heavy, repetitive instrumentation that her voice is nearly drowned out in
the first few minutes. Luckily, on 'Rollerblades,'
Doolittle finds her voice, or manages to tame the studio's apparent desire to
overproduce her sound. The result is a simple, optimistic tune with a sweet
melody.
Eliza
Doolittle is a little quirky. She likes to whistle and tweet. It's cute. Ms.
Doolittle wants us to know that she's really original – not so cute. It's a little hard to swallow her message on 'Smokey
Room,' when she sarcastically croons, 'that's so original,' since this
up-and-comer hasn't quite left an individual mark on the music scene just
yet. Also disappointing is the
admittedly catchy 'Skinny Genes' when the young lady sings not-so-subtly about
liking a boy for purely carnal reasons. Surely a songwriter (or team of
songwriters) with such originality can find something else to chirp about to
her young audience?
The highlight
of the album is the already hit single 'Pack Up.' Sampling a famous WWI British morale-boosting
tune and with the vocal assistance of gospel singer Lloyd Wade, Doolittle lets
loose in this exceedingly happy tune about not letting the nay-sayers get you
down. The song is perky, Doolittle's
voice is soulful, and the honky-tonk piano riff has us hooked.
Though a
few of the tracks on the album are throwaway songs, the collection works well
as an-ever-so-slightly off-beat girly pop listen of catchy tunes. However, for Miss Doolittle to leave her mark
beyond the summertime, we're going to need her to really belt it out a little
more often. We also hope a second effort will include a few tracks for which
she alone has writing credits.