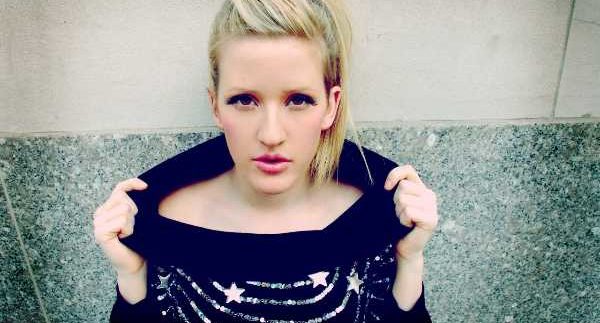 A few years back, the music scene was all about the men-bands, as opposed to the boy ones, with the likes of Razorlight, Snow Patrol, Keane and The Arctic Monkeys bossing the alternative scene and charts. Well, the times are a-changing and it's now all about the solo female vocalists, whether they be indie chicks, jazz chanteuses or pop princesses; the sisters are doing it for themselves.

Ellie Goulding is the latest English singing talent that's got the critics purring over her sound and the radio DJs having her songs on constant airplay. With her debut album Lights hitting the top of the charts on its release, it seems she will be one of the stars of 2010.

With a sound that flits between electro pop and acoustic indie, coupled with her distinctive husky voice, Goulding appears to be anything but a flash in a pan. Her first single 'Under The Sheets' is a powerful track and all about her being in a relationship that she knows is futile and yet continues to pursue. You'll have this song on repeat; it's brilliant.

Although the common theme is the matters of the heart, Goulding does take the high road when it comes to her lyrics and doesn't go down the typical 'I love you, you're mine' type of songs– she's no Britney/Kylie/Keisha. Standout tracks are 'Guns and Horses', 'This Love (Will Be Your Downfall)', 'Every Time You Go' and 'Starry Eyed', though in no way does this mean the other songs on the album aren't as good; they are.

Ellie Goulding is a bonafide songstress that's serious about her musical craft;one that comes all wrapped up in a nice package complete with the red bow.

Having listened to this album several times, it's safe to say that you will get hooked on it, and while you might initially assume that it's another pop album– it definitely is not. Multi-layered sounds, deep lyrics and a distinctive sound really make this one of the year's best releases; and it's only been out for less than a month.