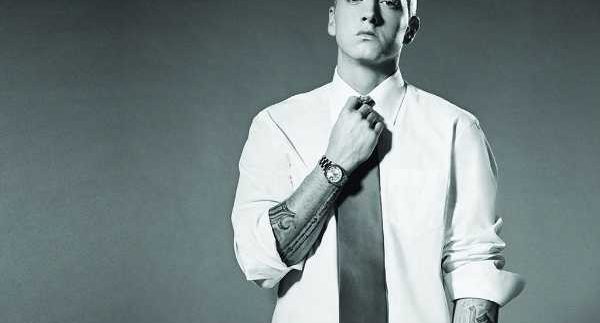 There's no shortage of skeletons in
Eminem's closet. Yet each time Shady pulls one out, he exposes it with such determination
and fury; that it feels like it's his first time confronting his demons. Having
recently relapsed into a drug problem and then coming back to reassure his
credo, will he finally make peace with himself? More importantly, does anyone care
at this point? Not necessarily, although it's still fun to hear him grapple and
self-mock his way through Recovery.
He's angry, he's petrified about aging, worried about his place in hip-hop, and
he has no time for shenanigans. This time around, it's just straight talk from
Marshall Mathers.
Eminem will be the first to tell you that
his last two albums were good for nothing: 'Them last two albums didn't count/
Encore I was on drugs/ Relapse I was flushing them out/ I've
come to make it up to you now,' he promises on 'Talkin 2 Myself'. He summons
producers Boi-1DA, Jim Jonsin, DJ Khalil and Just Blaze (Not to mention old
friend Dr. Dre) to help him fulfil his promise. The end result is slick and colourful; peppered with an abundance of rock
samples atop washed over beats. His unrelenting rapping still overpowers the melodies;
Shady's biggest asset remains his way with words.
Early on, he contemplates dissing Lil Wayne
but backtracks and invites him over for a guest spot on 'No Love' where he
audaciously samples Haddaway's 'What is love.' Pink makes an appearance on 'Won't
Back Down' and Rihanna makes a quick stop on 'Love the Way You Lie'. Both are
safe bids for airplay.
Absent are the cartoonish bursts of 'The
Real Slim Shady'– although 'W.T.P.' (White Trash Party) takes a stab at humour– and for all the soft-rock samples; there
is never a moment where it comes together to full throttle like it did on 'Sing
for the Moment' (which sampled Aerosmith's 'Dream On'). Not to say that Recovery falls flat, far from it; it
pales in comparison to the earlier efforts, but it's a rock solid effort that
plays effortlessly from start to finish.
Back in his heydays, it was easy to place
yourself in Slim Shady's shoes and share the same above-it-all attitude. The
guy was relatable, the timing was right, and above all, he gave the final push
to hip-hop that skyrocketed it into the mainstream.
However, he is now more like an old whiny
friend that you can only take in small doses. Recovery is good enough to keep Eminem on the hip-hop landscape
still, but it lacks the punch. Fuelled by calculated anger; it's all bark and
no bite.