Finger Eleven: Life Turns Electric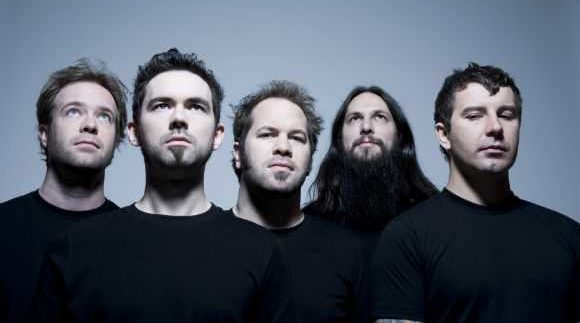 Three years after their album Them
vs. You vs. Me, Canadian rockers Finger Eleven return with their sixth
studio album Life Turns Electric, an
essay in guitar-driven rock and roll and a thick-as-nails vocal performance
punctuated with mediocrity. While the songs themselves won't electrify your ear
drums; there are more than a few very decent driving songs, if only you can get
over the wet-towel, get-your-head-out-of-your-posterior lyrical subject matter.
Listening to the album is like being on a really fast roller coaster,
with only minor dips and twists: nothing too exciting, but at least you're
going pretty fast. Life Turns Electric
kicks off with 'Any Moment Now', which plays like a misfit college dropouts'
head trip and is followed up by the musically entertaining and alternating acoustic
and distorted guitar riffs of 'Pieces Fit'.
When reviewing an album, it's always easy to identify the band's next
single, as it is usually the most radio-friendly sounding song on the track
list. This arrives a bit earlier than expected at track three, titled 'What
Doesn't Kill Me'. Just because it's commercial doesn't mean it's bad; but this
reviewer always cringes when a band so blatantly caters to the lowest most
common denominator. Neither the guitar riffs nor the lyrical content have
anything interesting to say, thereby guaranteeing a mid-level chart hit at
best.
'Living in a Dream' and 'Good Intentions' sound like they were songs
better written and performed by the guitar hair bands of old, who may have been
able to shed the petulant toddler attitude of the vocal delivery and grow some
hair on its chest. Sadly, the rest of Life
Turns Electric sort of melts away into a mediocre similar sounding mess for
the second half of the album.
The only saving grace– and closest thing to their 2005 best loved hit 'One
Thing' – is the last track on the album, 'Love's What You Left Me With', a
begrudgingly tender song about, well, love and loss.
Fans of Finger Eleven– and even fans of electric guitar-driven rhythms– may enjoy this offering, but there doesn't seem to be anything here that will
match their previous successes.