Flying Lotus: Until the Quiet Comes
Alternative & Indie

Dance & Electronica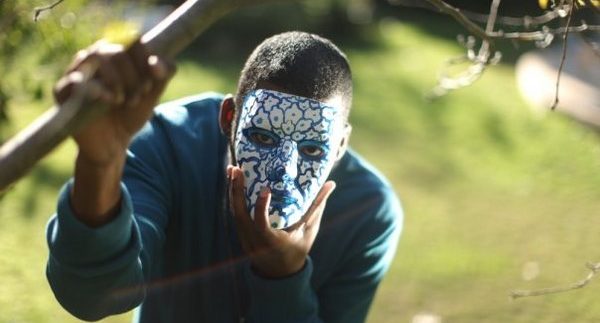 Flying Lotus, known to his friends as Steven Ellison, is the great-nephew of the late jazz pianist Alice Coltrane – wife of saxophonist and jazz big-wig John Coltrane. He pays homage to these musical roots in his own music to create intelligent dance music drenched in syncopated beats and experimental sound palettes.
Until the Quiet Comes is Ellison's fourth full-length album. His previous three records received increasing, and almost unanimous, critical acclaim, helping him build a solid name for himself. Needless to say, expectations for Until the Quiet Comes were pretty high upon release.
Flying Lotus is not one for long tracks. With eleven out of the eighteen songs on the album staying well below the three minute mark, Until the Quiet Comes is an ideal record for people with a short attention span.
One of the shortest tracks on the album is 'DMT Song'. Created with the help of bassist/vocalist, Thundercat, it is the most vocally dense song on the record. Slow and dreamy, with high-pitched, slightly dissonant, vocals, it's a good intro to the next track, 'The Nightcaller'. Aptly titled, this song features a groovy dance bass underneath a synthesizer melody that sounds ideal for waving your arms around on the dance floor.
'Getting There', with vocals by Niki Randa, is reminiscent of Massive Attack. Not only because of the elongated vocals, but the muffled bass beat and dreamy bell sounds could certainly also have spawned from the brains of 3D and Daddy G. The same goes for 'Hunger'; a song that sounds like it was recorded underwater and also features Randa. Its spacious melody is broken up by a bridge with echoing vocals and harpsichord-like keyboards.
Erykah Badu is the only vocalist to appear on the album that Flying Lotus hasn't worked with previously. Her vocals work really well on the African sounding track 'See Thru To U' – hopefully, Badu will become incorporated into Ellison's fixed team of vocalists.
'Putty Boy Strut' sounds like a broken toy gone mental, with a catchy musical theme that returns in the deeper layers of 'Me Yesterday/Corded'.
'Electric Candyman' features vocals by Radiohead frontman, Thom Yorke, and is a slow track with male and female vocal melodies mixed together in a way that almost sounds disorienting. Yorke's voice is hardly recognisable, which seems like a waste considering his great, and highly distinguishable, vocal abilities.
After clocking around 40 minutes worth of music, Until The Quiet Comes meets and even exceeds the high expectations set by music critics and fans. Dropping a full-length album once every two years and releasing numerous EPs and singles in between, Steven Ellison is prolific compared to most artists that crowd the music world nowadays.