Frank Ocean: Channel Orange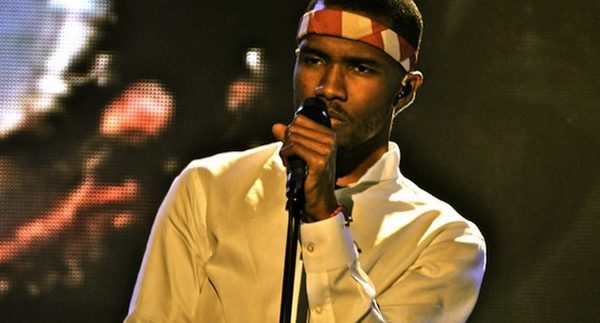 We are now
on the cusp of a new era for r&b and hip-hop. In the last five years or so,
urban music – for a lack of a better term – has slowly begun to shed its perceived
destructive image. Gangsters and pimps have been replaced by intellectuals,
poets and artistes.
This isn't
a case of underground and mainstream; quite the contrary. Take Odd Future (OFWGKTA
or Odd Future Wolf Gang Kill Them All) for example and soulful member Frank
Ocean. Having seemingly emerged from nowhere, the smooth-voiced 24 year-old has
found fame through collaborations with the likes of hip-hop royals, Jay Z and
Kanye West.
New album
Channel Orange has been somewhat eclipsed by Ocean's admission of having been
in a same-sex relationship; an announcement that has been met with equal
amounts of praise and silence from the industry.
Either way,
Ocean has delivered a brilliant r&b album that is tinted with sincerity, flair
and the occasional adolescent eruption. Ocean's lyrics touch on the heartbreak
of love, the ambiguity of religion and the disillusionment of youth amongst
other subjects.
After a nonentity
of an opening track, the real music surfaces with 'Thinkin Bout You'; three minutes
of uncontainable smooth r&b that is as floaty and dreamy as it is generic.
But it's in songs such as 'Sierra Leone' that he comes into his own, which hints
at Marvin Gaye and Al Green inspirations. With simple, body-swinging,
finger-clicking melodies, this and 'Sweet Life' put his voice centre stage as
an outright r&b singer.
Songs such
as 'Super Rich Kids', which features Odd Future rapper Earl Sweatshirt, and 'Pink
Matter', which sees Andre 3000 make an appearance, allow Ocean to have a bit
more fun, lyrically. Both songs are still very much rooted in a mesh of 70s and
90s r&b and so anyone looking for something as jagged as Odd Future's usual
output may well be disappointed.
Another
standout is short instrumental piece, 'White', which features the guitar skills
of one John Mayer. Yielding from his pop inclinations, Mayer's relaxed guitar melody
latches on to Ocean's bouncy beats effortlessly.
There's
forever a fear that when an r&b sensation emerges that they may be the next
Neo or, God forbid, Chris Brown. Without being spectacular, Frank Ocean has
firmly cemented his place as a pure r&b singer whose collaborations and
affiliations pay tribute to his versatility. At twenty-four, Ocean has already
made himself a go-to for rappers looking for a catchy hook, but based on
Channel Orange alone, he'll be more than a fad.