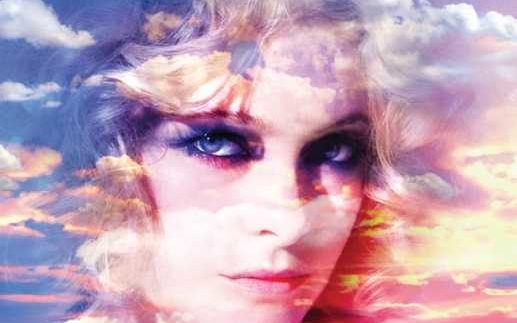 What's cool about Goldfrapp is that this
London-based electronic duo have consistently reinvented their sound and lead
singer Alison Goldfrapp's image over the past ten years; all the way
maintaining their electronic pop basis. They've given us glam rock on Black
Cherry, then transitioned into a more dance floor-friendly sound on Supernature,
and then they dabbled in a softer, folksy and more down-tempo sound on Seventh
Tree.
Head First , their
sixth album, marks a return to the band's basis in electronic pop sound, but
this time it is drenched in 80s synthesizers and beats, and above all, a
sugary-happy vibe that fans may not be quite accustomed to.
Art often imitates life; and if the tabloids are
to be believed, then Alison Goldfrapp's recent coming out and new relationship
have had an obvious influence on Head First. Tracks like 'Alive' and
'Believer' (with the chorus line 'I believe in modern love') demonstrate her
wearing her heart blatantly on her sleeve. Not that we care; but it's just that
the lyrics lack the depth and inspiration that we'd expect from such a
critically acclaimed duo. Fun, light-hearted and oft-times giddy; Head First
is a completely different streak from the darker, more layered albums like
black Cherry Tree.
'Dreaming' and 'Head First' are so retro with the
80s synthesizers that overpower Goldfrapp's throaty vocals; that you'd be
forgivem for thinking it's a song off an old 80s album. 'Shiny and Warm' is the
one track off the album that sounds like a throwback to their earlier hits like
'Strict Machine' with a heavy beat and vocals taking a deeper turn from the
giddy, breathless charm she displays on the other tracks.
Sadly, the album's debut single 'Rocket' is the
only standout tune on Head First; it's catchy enough to sing along to in
your car, and remember later on in the shower.
Otherwise, Head First will just wash over
you in a fairly pleasant but forgettable way.
Play this album at a relaxed house party or quiet
dinner; the songs pretty much blend into each other with the same tunes and
beats, allowing the album's sound to fade easily into the background.