Alternative & Indie

Dance & Electronica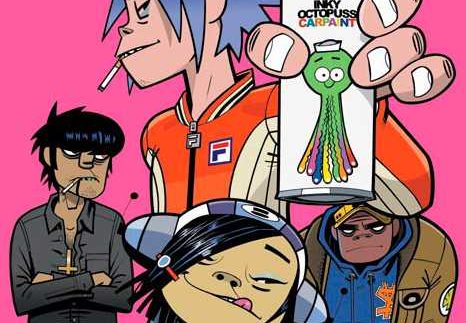 Everyone's favourite Manga-styled, virtual animation band is back with their third album Plastic Beach. Having already enjoyed some major pre-release buzz, we must say it does sound good. With more star collaborations than we can count, its organ electro beats help keep the sound epic while mixing up the genres in a collage of rock, rap and reggae. Not bad for a band that originated as a tongue-in-cheek response to the mediocre boy band craze that surfaced in the late 90s.
Gorillaz' founders Damon Albarn, of Blur fame, and Jamie Hewlett, who also doubles as the graphic artist for the band's videos and various album artwork, have done it again; this time with more length and pomp than before.

In traditional Gorillaz style, vocals are employed for instrumental quality as much as for the penetrating, or penetratingly silly, lyrics. Listen as the chorus chants 'the world is very sexy' in 'Welcome to the World of the Plastic Beach', and keep an ear out for the track 'Stylo' featuring Mos Def.

Elsewhere on Plastic Beach, the National Orchestra for Arabic Music threads together a sentimental ballad in 'White Flag', once again proving that the Gorillaz aren't only about stomping and shaking, but can conjure up some serious melancholy, evoking an almost Jeff Tweedy-like chagrin. 'Rhinestone Eyes' features a brass section chiming in with a barbershop harmony, while 'Superfast Jellyfish' is conspicuously laid-back, echoing past Gorillaz hits.

Overall, the album is far more brooding than the group's previous popular hits and even tracks like 'Glitter Freeze' get a monologue break, in which the state of the world is contemplated and spliced into a disheartened chorus. The group's mastery of the element of surprise continues with the orchestral intro 'Electric Shock', which mixes brass and organs before it segues into an 80s punk ballad. 'On Melancholy Hill' is aptly named, confirming that in spite of the quirky graphics and goofy public image, Gorillaz have a thoughtful and introspective approach to their craft, even when they hit us with some funk.