Hey Ocean!: It's Easier to Be Somebody Else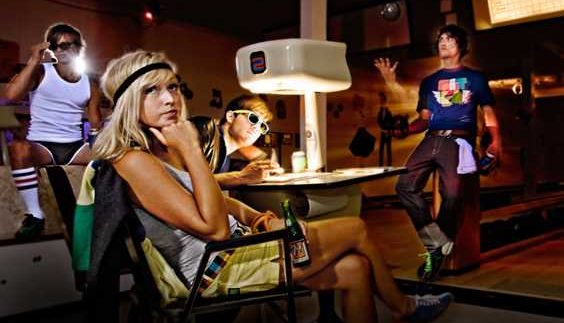 The best thing to come out of Vancouver since… ever, Hey Ocean!'s smooth grooves are the perfect antidote to a stressful day and a prelude to some kickass chillin'. Lead singer and Care Bears vocalist Ashleigh Ball has a voice to envy: a mixture between Corinne Bailey Rae and Billie Holiday: it is fine, raspy and perfectly adept at some sassy jazz.

Their music is a catchy jazz-pop fusion that, in tracks like their first infectious single A Song About California , finds inspiration in sunny Pacific shores. Still, their music remains grounded in Vancouver's rain-forced introspection – Alleyways is the perfect sleepy song for a grey day.

Some things are common to both locales, however, and the lyrics to the track Fish make me believe that Ball is an avid surfer: " Some things were made for one thing for me, that one thing is the sea… I am a fish and I need water ", you've got to give credit to Vancouverite verve in frigid waters.

The album includes some live recordings and an instrumental that make it sound like an invite to a jam session. Variety is further explored in songs like Vagabond ft. Shad K, a rap-jazz infusion and My Friends , which is very Johnny Cash. Humaita sounds like the clapping, snapping, hand-rubbing children's summer camp game 'Rain'. And the band sometimes takes turns hitting up lead vocals, such as the complimentary harmonies on Moving On .

The band's warm second album may be almost two years old, but it's only just making a splash with their video released last year. They're absolutely delightful and I wish more bands would sound as fresh.