Dance & Electronica

Europop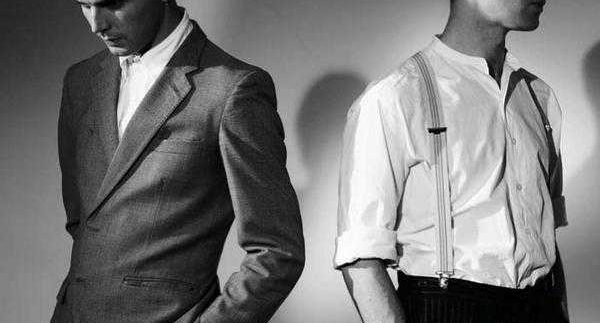 If you like 80s synthesiser pop, watch The Breakfast Club
religiously, and miss the days when Tears for Fears and Depeche Mode rocked
your world; then listen to Hurts. This Manchester-based duo have joined the 80s
retro pop trend, which has unfortunately included the return of shoulder pads–
thanks a lot, Gaga– without a hint of
irony or humour, but with plenty of nostalgia.
If anything, Hurts are seriously 80s, from their polished
and slicked hair, silver earrings and sharp suits to lead singer Theo
Hutchcraft's dramatic, almost operatic bass-alto vocals. You may feel compelled
to read the album cover's fine print just to check that the release date is in
fact this year and not 1983.
That being said, all this 80s nostalgia may be lost entirely
on younger listeners whose entire music repertoire dates back to Britney
Spears' 'Baby One More Time.'
The twelve-track debut album Happiness is a
well-mastered, cleverly handled production, where the smallest sounds are
finely tuned and placed at all the right points. However, that doesn't mean instant pop
success.
The album's biggest mystery is its name choice; there's
barely any happiness in this album, where the overall themes are haunting
chimes, echoes, gospel choirs and powerful choruses about rejection,
loneliness, loss and despair. Most songs blend seamlessly into each other, with
the exception of 'Evelyn,' which does have rather cheesy lyrics –words are
definitely not this duo's forte. The song compensates with a stirring orchestra
and a dramatic drum beat that should be listened to on full blast, preferably
with the wind in your hair. This is what Hurts does best: haunting, emotional
music with lyrics that waver somewhere between cliché and banal.
Speaking of haunting, 'The Water' is an interesting six-minute
track with a moving orchestra backing that ends around the three-minute mark,
after which a minute of silence follows. This may compel the more distracted
listener to skip to the next track; but then suddenly a rush of waves and air
brings the listener back and Hutchraft's deep vocals sings in a style that
eerily resembles Muse's Matt Bellamy. In fact, this segment could easily have
been a B-side on Muse's album Absolution, and may have some listeners
scratching their heads and wondering how Hurts suddenly fast-forwarded a decade
later.
Australian poptress Kylie Minogue lends her guest vocals to
'Devotion,' though her part is less than prominent and may not be noticed by
less keen listeners. The song definitely
shows the significant influence of Depeche Mode, evident in the track's drum
loop and the crescendo instrumental backing laced with Kylie's vocals.
'Wonderful Life' is the first single off Happiness and
one of its most powerful tracks, conveying what the duo claims to be the
opposing voices of a man in love and a man who's lost the will to live. It's
80s all over, though it could definitely be reworked into a contemporary house
music hit.
What sets Hurt apart from the 80s idols that they emulate is
that they lack the sense of humour so typical of the Pet Shop Boys, or the
swagger and musical edge of Depeche Mode. Since they're bringing back the 80s,
nothing that they do seems avant-garde or daring; if anything, they're quite
expert imitators. Hopefully, their musical potential and technical talent
will help them outgrow the limitations that they have boxed themselves into.