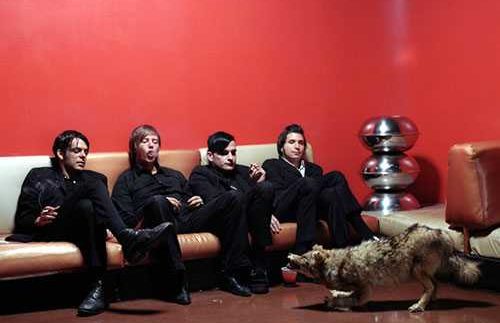 With the release of their debut
album Turn on the Bright Lights
in early 2002, American indie rock band Interpol took the New York City music scene by storm. Their
unique sound stems from thumping bass and sequential guitars, which have linked
them to other bands from the post-punk scene. Since their debut, though; there's
been a change in pace, and attitude for that matter.
Releasing three
albums in over ten years has secured serious commercial success for the band
and landed them at the top of the charts worldwide. However, their move from
Matador Records to Capital in 2006 not only set them on a more serious
mainstream path; but it also provided only one good track: 'Rosemary.'
In early
September 2010, Interpol released their newest album, and they did so with some
shameless audacity by self-titling their fourth album. Regardless of the reasoning
behind such a move, Interpol's sound cannot be ignored. However, after
listening to their set of ten tracks from beginning to end, we found our
anticipation completely exasperated.
The repetitious
drum beats and guitar riffs in the opening track 'Success' don't back the
lyrics very well. Vocalist Paul Banks prides himself on being a good guy, and he continues
to sing about mundane nothingness. The tambourine in tow adds a little
something and lifts the song to a better place.
'Summer Well'
introduces the listener to a bluesy, bass undertone while the smoky vocals pair
well and kick off the song with a different sound. He's begging for his lover
back and it just might work.
Closing the album
with a potentially moving track, 'The Undoing' takes us into uncharted
territories with its hopeless call of regret and failure. The song seems
sweet but it lacks skilled execution of their musical capabilities, or lack
thereof, with its repetitious and melancholic sound.
For an eponymous
album, we were expecting a little more depth and a new adventure or two; but Interpol brings little to the table.
Sticking to Turn on the Bright Lights
and Antics will probably be your best
bet.