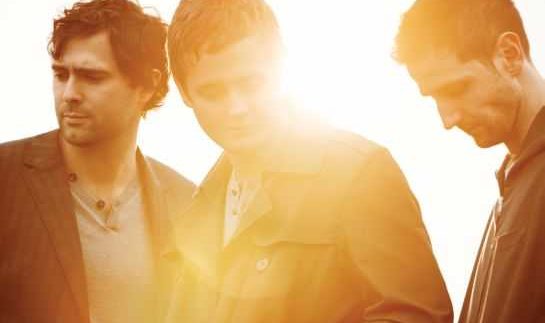 Since their 2004 debut album Hopes and Fears, British alternative
rock band Keane have developed a distinctive sound with their piano ballads and
lead singer Tom Chaplin's grown-up-choirboy vocals. Hopes
and Fears was a multi-award-winning collection of heartfelt and
well-written songs that left some critics sceptical that this piano-vocal
formula would soon run out of steam, yet the band continued its success with
two consecutive hit albums, Under The Iron
Sea and Perfect Symmetry.
A lot has happened since 2004. If you read
British tabloids, you'd know about Chaplin's continuing battle with addiction
and the fact that this album was recorded between stops on the band's 2008 world
tour.
Night
Train is surprisingly short with only eight tracks
that have little of the initial Keane flavour left. Instead, the album sounds
disturbingly close to something Brandon Flowers from The Killers would sing. In
fact, the best way to describe Night
Train is that it's odd.
Fans would never have pictured the band as
featuring a rapper, and yet Canadian-Somali rapper K''Naan guest raps on two of
the album's tracks, including the debut single 'Stop For A Minute,' which
borders on sing-along-pop music, hand-claps, keyboards et al. K'Naan's rap
verse on the track is completely pointless and mystifying; perhaps it's part of
Keane's attempt at being more radio-trendy.
The hand-claps make a reappearance on 'Clear Skies', where Chaplin ends the track with a vocal line that sounds
completely ripped off of U2's 'Elevation'. Even the gritty guitar accompaniment
and echoing background vocals sound too U2 for comfort.
The band credits Depeche Mode, Simple Minds
and U2 among their influences, which are quite evident in this album's heavy
80s pop vibe. On 'Looking Back', they
sample the Rocky theme for some
inexplicable reason and without a trace of irony. K'Naan raps again over a brass band, and again, it doesn't fit Keane.
'Back in Time' is arguably the most
powerful track on the album, showcasing Chaplin's excellent pitch and range,
dramatic synthesisers and a crescendo-building melody that would be perfect
fodder for a James Bond scene.
'Ishin Denshin (You've Got to Help Yourself)'
is a cover of Yellow Magic Orchestra that features Japanese pop singer Tigarah
singing the entire song in Japanese. A cute little Japanese melody makes its
way into the chorus, alongside cymbals and xylophone notes. This begs the
question: why on earth? If this is Keane's attempt at making an edgy or
different statement, then it completely misfires and does nothing more than
perplex and mystify the listener. 'Your Love' is a deliberately retro song in
the fashion of Simple Minds, and would be a perfect addition to a John Hughes
soundtrack.
Like many of their contemporaries (cough
The Killers cough), Keane have fallen prey to the retro 80s pop sound, but they
have failed to make it their own. Sampling a Rocky theme is as easy and as
unimaginative as a puzzle for three-year olds, and featuring a rapper and a
Japanese pop singer indicates that either the band is desperately grappling for
artistic credibility or that Night Train
is merely a product of everything that the band randomly met on their world tour.