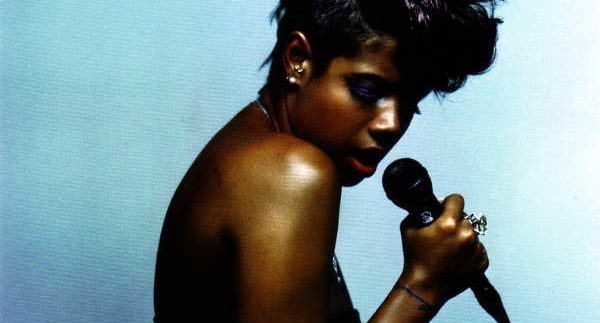 Forever
engrained in pop culture memory for her saucy hits like 'Milk Shake' and the
more abrasive 'Caught Out There,' Kelis' upcoming 2010 release Flesh Tone– expected to drop this July– shows
the artist has not slowed her pace in the slightest.
It's
been nearly four years since Kelis' last release, and the single releases that
have hit the airwaves so far have reminded us just how much we've missed her.
Kelis
is still sporting her signature shades of neon (or now-silver) hair dye and
futuristic face paint, but it seems that all remnants of her bubblegum/milk-shaking
days are gone. Her tracks feature grounded, resonating beats, even huskier
vocals and an addictive tempo that effectively transcends the boundaries of hip-hop
music.
Songs
like 'Home' bring a complex layering of rhythm, with a mix of spoken work and
chorus that will ultimately bring most trance, trip-hop and euro-trance fans to
their feet.
Just
as such gratuitous (albeit entirely enjoyable) concepts as 'Milk Shake' and
'Bossy' are no longer, Kelis has long since parted ways with Pharrell and the Neptunes
crew, who were the grinding rock n'roll influence behind the likes of 'Truth
or Dare' and 'Young Fresh and New.'
Flesh Tone is Kelis' first work
on fellow artist will.i.am's label Interscope; and not surprisingly, the
album's hit single 'Acapella' is produced by David Guetta. While Kelis has
never been shy to collaborate– with everyone from Andre 3000 on 'Millionaire'
to O.D.B. in 'Got Your Money' on past albums, and now with Guetta, Jean Baptiste,
Diplo and DJ Ammo to name a few– Flesh
Tone is the first album to convey such a consistent tone and tenure from
beginning to end.
Kelis
also seems to have left off the ranting and raging of past tracks, without
losing her bad edge. Instead, her lyrics are preoccupied with giving thanks for
what we have, as in '4th of July' where she chants 'Nothing I'll ever say or
do/ Will be as good as loving you' before breaking into a dance-inducing
bridge.
Coming
off the press coverage of a messy divorce from rapper Nas, which involved a heated
custody battle over their son, Kelis' work reflects some surprising peace in
its line-up of grounded, powerful tracks.
What
we're most thankful for is that this album remains dynamic and continues to
push musical and technical boundaries; as more often than not a content artist
translates to mediocre pieces of art. Kelis continues to hold her own in the
industry, and while her real-life happiness may remain a mystery; the music is
real.