Kid Cudi: Man on The Moon II: The Legend of Mr. Rager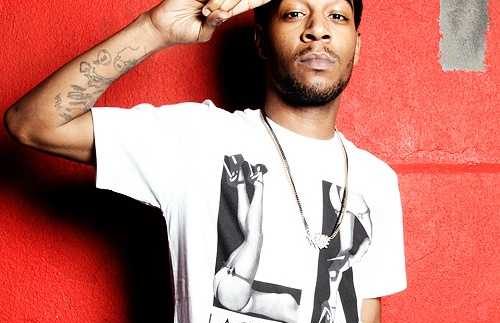 Despite his
highly recognisable radio hit 'Day and Night', Kid Cudi remains something of an artistic
anomaly in today's pop and hip-hop scene. His sound is trendy but not overdone,
he evokes a sweet geekiness with his affinity for outer space and science
fiction without being occult; and his street cred is up to par. Although he has
become recognised through collaborations with Jay Z, Kanye West (who first
discovered him and signed him onto a major record deal), Kid Cudi just recently
released his second studio album, Man on the Moon II: The Legend of Mr.
Rager.
As an album, the collection is an interesting collaboration of hip-hop flair with
ambient sound, high-tech synthesisers and surprisingly melancholic undertones.
It comes as no surprise that the artist's heavy-handed approach to pop and hip-hop
music helped bring Kanye West's 2008 album 808s & Heartbreak to life.
The album's admittedly dark nature stems from Cudi's own take on reality, and
brings something refreshing to a music genre that seems to have only grown more
sensationalised, synthetic and focused on below-the-belt thrills recently.
Dealing with issues such as the artist's past struggle with substance abuse,
the tracks take listeners deeper into the world of transformative hip-hop
through club beats, heavy-hearted vocals and a few flashes of colour on the
more upbeat tracks.
'Don't Play This Song' incorporates the always golden lyrics of Mary J. Blige
for a solid R&B number, while the album's first single 'REVOFEV,' which stands
for 'revolution of evolution,' pumps out a dicey rock ballad that may have been
intended as uplifting.
Overall, Man on The Moon II deserves a serious listen, and it could be
an indication that hip-hop still possesses the power to innovate above ground.
It may drag, depress and disappoint at moments, but it does so with a measured
intention; and not because it falls flat.
Kid Cudi's mastery
of his craft and his connections with some of the most powerful music moguls in
the game have landed him a winning spot; and lucky for us, the rapper is using
his skills to charm his way to the top of the charts. Man on the Moon II
proves that you don't always have to be flashy to hit it big: take a listen and
enjoy the music for yourself.