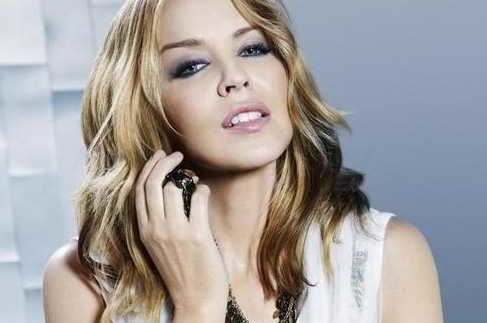 It's hard to believe that Australia's tiniest and most famous
pop export has been in the music business for 23 years. Bursting onto the scene
with 'I Should Be So Lucky', Kylie has flirted with extremely different genres:
from drowning in a rose
pond with Nick Cave, to her surprisingly excellent 'Confide in Me'. She
never really found her niche until she found golden hot pants and the
disco classic 'Spinning Around.' Thus having firmly imprinted the image of golden hot
pants on all male minds around the world, Miss Minogue went on to become the
queen of pop disco (at least in the UK), and even attempted to change her
nice-girl image with fierce tracks like 'In My Arms' off the 2007 underrated
album X.
Following a three-year hiatus, Miss Minogue is back with Aphrodite, an album that has completely forgotten the fierceness of
X and shows her return to her
basic, nice disco sound with harmless, bubbly pop tracks,
catchy beats and her trademark breathy vocals.
The album's first single 'All The Lovers'
made waves with its risqué video, which probably helped it reach the UK Top Ten
more than its rather tame pop melody. Kylie's feathery
vocals breathe seductively throughout the track, but it's a sad indication that the rest
of the album will not measure up to its predecessor's high standards.
'Aphrodite' is arguably the best hit off
the album: complete with a stomping intro that's almost a throwback to Janet Jackson's
'Rhythm Nation,' the song is bound to become an anthem to dance-floor feminists
with slightly predictable lyrics about feeling fabulous and, um, golden.
'Too Much'was co-written with
Scissor Sisters' Jake Shears and the very hip Calvin Harris, and it sounds exactly
like early 90s, cheesy pop dance tune 'You Sure Do.' Sadly, the song has nothing of
the over-the-top glamour that the Sisters bring to the dance floor, and don't even get us started on how
disappointed we are in Mr. Harris, the genius who brought
us hits like 'Ready for
the Weekend' and 'Acceptable in The Eighties.'
The rather slower 'Everything is Beautiful'
was written by Keane's Tim Rice-Oxley, which is evident in the vocal melody as
well as the piano's heavy presence. Sadly, it doesn't show off Kylie's charisma
or her vocals.
On the line-dance-friendly 'Better than
Today', Kylie does her best imitation of the eternally young Dolly Parton;
which begs the question: for the love of God, Why?
'Looking for An Angel' shows off her
breathy, high-pitched vocals, and as catchy as it is; the melody doesn't necessary
cross the boundaries of fun Euro-disco.
In a pop world heavily dominated by Gagas,
girls with dollar signs in their names, and everyone trying to imitate them;
it's refreshing to see Kylie resisting the urge to follow the trend. However, Aphrodite may not necessarily appeal to
those outside of her fan base and Euro-disco clubs. It may become a hit, but Aphrodite might not outlast its
dance-pop fizz.