Kylie Minogue: The Abbey Road Sessions
Compilations

Jazz & Blues

...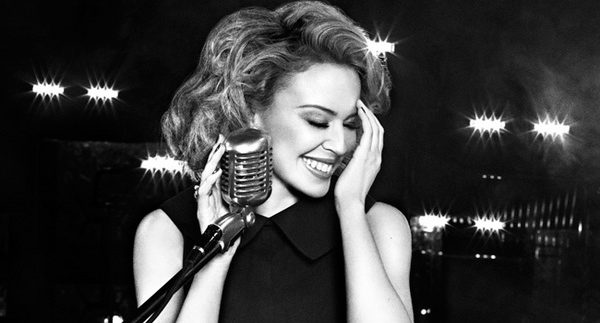 Australian soap opera star turned pop diva, Kylie Minogue, has been in the music business for 25 years as of this year. To celebrate this, she has released new record,
The Abbey Road Sessions
.
Recorded at the one of the most famous recording studios in the world, Abbey Road, the album features radically reworked orchestral versions of Minogue's greatest hits.
Minogue has a fairly diverse discography. She progressed from girl next door to doing the 'Locomotion' in the 80s, to a sultry sex kitten breathily singing 'Better the Devil You Know' and 'Confide in Me' in the 90s. The pint-sized songstress reinvented herself again as a dance floor filler princess in the 2000s with hit albums
Light Years
and
Fever
.
Minogue is a great artist, but artistically she's not exactly up there with the musical legends that made Abbey Road so well-known, such as the Beatles and Pink Floyd. One wonders how on earth she ended up at the studio to begin with.
The fact that she has the guts to make an album like this is commendable, but unfortunately it also makes one thing crystal clear: she doesn't really have the voice to pull this off. In most songs she is audibly straining to hit the high notes and her voice is often not full enough to withstand the grand orchestral arrangements.
And it's not only the quality of her voice that poses an issue here, it's also the sound: Minogue's high-pitched, squeaky, girly voice does not quite suit the new jazzy arrangements her songs have been dressed in. To say that Minogue's voice ruins the album would be an exaggeration, but this would have been a fantastic record if the songs had been sung by a better vocalist. Now it just fills you with vicarious shame at times.
It's challenging to turn dance floor ditties into full blown orchestral compositions, yet the new arrangements work surprisingly well for most songs. 'Better the Devil You Know' holds up nicely, while 'Can't Get You Out of My Head' reveals itself for what it really is: an empty trifle. The songs works great on the dance floor, but become grotesque when drenched in strings and the careless 'la la la' chorus sounds – ridiculous when sung by a backing choir.
For one of Minogue's oldest hits, 'I Should Be So Lucky', the new dress fits really well. The tune becomes far more dramatic now that it's supported by strings instead of a bobbing beat, and because the new composition is not vocally challenging, Minogue really shines.
'Where the Wild Roses Grow', a duet with Nick Cave that will forever be known as the song that boosted Minogue's hipster credit, has a very sparse arrangement that makes it lose most of its intensity. With the original being as haunting and disturbing as it is, one can't help but think that, with all the extra instrumentation that was available, this song could have been made into something much bigger.
'Love at First Sight' has been turned into a reasonably good singer-songwriter tune à la Lene Marlin and 'Slow' has become much slower in its reworked version and features a very fitting laid-back, groovy jazz bass. 'Locomotion' has been transformed into a great Motown tune with its soulful brass section and back-up vocals and is definitely the highlight of the album.
'Flower', the only new composition on The Abbey Road Sessions, is a song that lacks any form of climax or parts that stand out and it's no big surprise this song was left off of the album that it was supposed to originally appear on, X.