Lady Gaga: The Fame Monster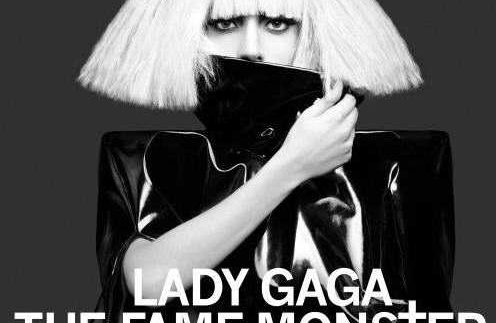 Lady Gaga's
latest album comes across as the slightly warmed-over version of her debut album.
The 25-track album features several new versions of previous tracks on the
chart-topping The Fame , along with eight
of her ever racier, ever raunchier new releases.
If
there's one thing that Ms Gaga enjoys, it's pushing boundaries, but how original is the
flavour? The video debut of 'Telephone' featuring Beyoncé and Gaga
as provocative partners-in-crime, borrowed from so many pop culture references,
cult classic films, and seedy B-movie plot themes, it had us pressing pause to
make sure we were seeing correctly. Quentin Tarantino gave his blessing to
Gaga's video by lending her his hot pink Pussy Wagon pickup truck, famously used by Uma Thurman in Kill Bill.
As
much as her avant-garde fashion stints make us cringe, Lady Gaga's tunes are
infectious. Even if shameless product placement and mass murder in a roadside
diner isn't exactly your thing, (just watch the 'Telephone' video), chances are
you've been caught singing her catchy hooks once or twice. This means her knack
for pumping club anthems make her an occasional guilty pleasure, as much as we
might blush to admit it.
Aside
from the vapid (yet catchy) lyrics and hilariously raunchy video of
'Telephone', however, The Fame Monster
brings very little to listeners. 'Alejandro' borrows so shamelessly from the
likes of the 90s Ace of Base hit 'Don't
Turn Around' that you might find yourself singing the wrong lyrics.
'Bad
Romance' has been blowing up radio waves for the past few months, with its
artsy/edgy video, receiving a staggering 190,896,888 views on Youtube to date, making it one of
the most watched music videos of all time.

Here, Gaga does deserve points
for originality, mixing her over-the-top vocals with a solid chorus, quirky
dance moves and melody. The music video includes monsters and zombies and skeletons
(oh my!), with a very sneaky reference to Michael Jackson's Thriller in the
zombie dance sequence. Over-the-top
she may be, but we appreciate the funk, the rebellion, and most of the music.

One
thing that bothers us about Gaga is that once you strip away the crazy hair,
crazy outfits and her edgy image, you're left with a basic pop sound very
reminiscent of Britney Spears or Madonna in their heyday. Perhaps her record
label caught on to the fact that Gaga is neither as bubblegum sexy as Britney
or as charismatic as Madonna. This I'm-too-edgy-for-these-trousers
image may be the only way to market her so well, but what happens when we're
tired of this woman running around in leather underwear?
Unlike
Madonna, Gaga's image and sound are borrowed heavily from trendsetters like
Grace Jones, Annie Lennox and M.I.A, and unlike Madonna, we're not quite sure
that Gaga can reinvent herself over and over again to be trend-relevant.
Contrary
to what most of us heard as kids, however, video monstrosities like
'Telephone'– as well as the curious lace getups of her recent shows in Japan– make
us want to suggest that perhaps Gaga is best heard and not seen.