Laura Marling: I Speak Because I Can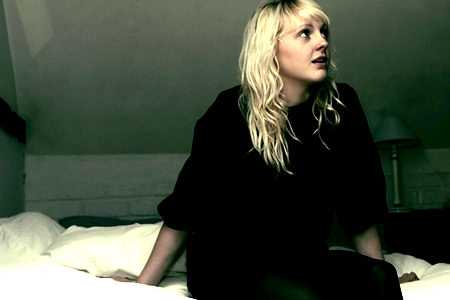 Some artists demonstrate abundant raw talent from a
very young age. When London
folk sensation Laura Marling released her hit debut album Alas I Cannot Swim at the age of seventeen in 2007, the music world
couldn't wait for more from this extraordinary young talent. In late March
2010, Marling released her second album I
Speak Because I Can, and the album's new sound is evidence that the contemporary
neo-folk scene is alive and well.
Marling's first album placed the artist on the pulse
of folk lovers everywhere. Her depth of character was playfully kept upbeat by her
quick-phrasing and lyrical melodies. The artist's new album marks a new sound
for Marling that echoes less like indie rock and more like old-school folk
music.
From the new album's first track 'Devil's Spoke', Marling
has her audience completely hypnotised by the traditional yet out-of-worldly
ballad. The thick layering of acoustic guitar, banjo, cello and bass guitar paired
with Marling's twanged, fast verse will excite traditional folk enthusiasts.
It is incredible how Marling's songs walk a musical
journey and successfully morph in a matter of minutes. At the start of the
track 'Rambling Man', for example, the acoustic ballad quality of the song resembles
folk legend Bob Dylan's early days. A third way through the song, the track picks
up when the percussion and banjo kick in. Marling's lovely harmonisation of the
chorus channels a whimsical, almost divine energy.
Beyond her musical influences, Marling experiments with
her storytelling abilities in her new album. The album concludes with the
album's title track 'I Speak Because I Can,' which is a fascinating imaginary dialogue
from the perspective of Penelope, the Greek mythological wife of Odysseus.
The album is an exploration through contemporary young
folk music that has an undeniably straight-arrowed and pioneering spirit about
it. From the first track to the last, it's the perfect album to listen to for a
folk séance. Marling's got brains, a heavenly voice and an old soul. What else
could we ask of a twenty-year-old folk singer?
Marling's third album is due later in 2010 so stay
tuned for more to come.